Alexa skills and 4 other reasons you'll want Amazon's new Fire TV Stick
And 'because you can fit it in your mouth' doesn't even make the list...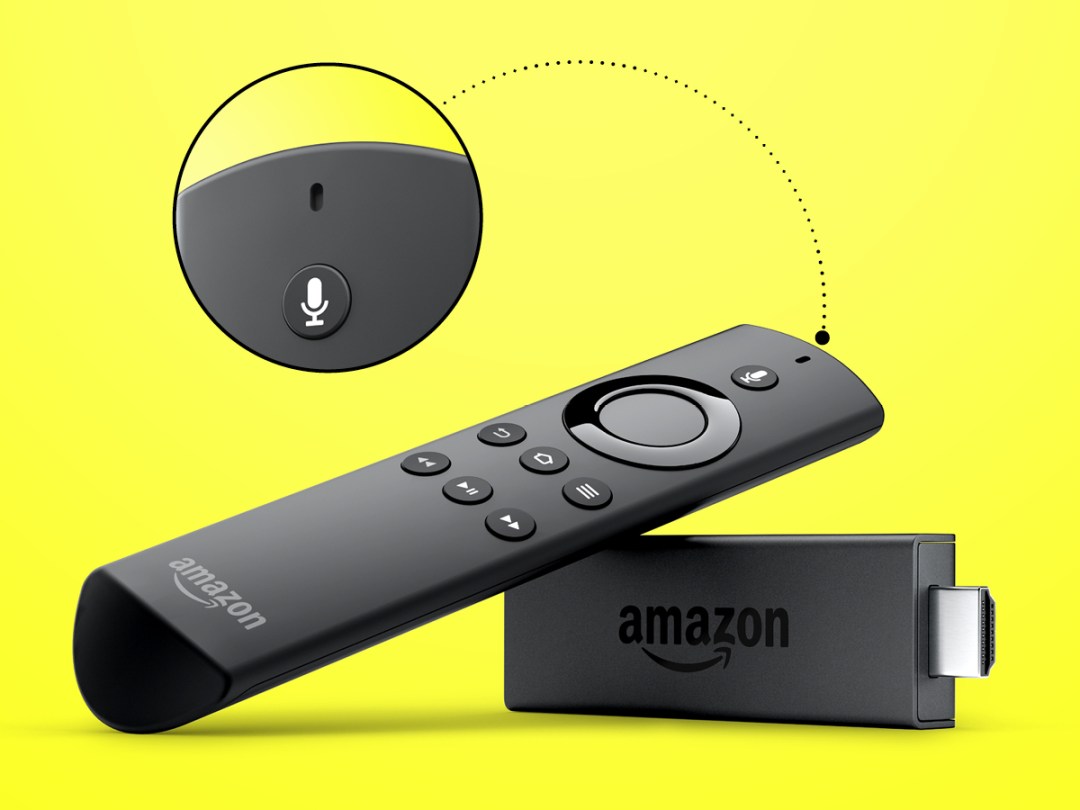 Amazon has taken its tiniest streamer and given it a makeover fit for 2017.
Well, on the inside at least.
To look at it you wouldn't know anything was different. It's still a small, black rectangle that you plug straight into an HDMI port on your telly, but now it does a whole load of new stuff.
Here are five reasons you'll want one.
1. You can talk to it
You used to have to shell out £80 for an Amazon streamer you could talk to but now the Fire TV Stick also comes with a voice control skills. No longer do you have to laboriously scroll through menus or shunt a cursor around typing out a letter at a time, you can just hold down the button with the microphone on it and say the name of what it is you're after.
If the demo Amazon gave Stuff yesterday is anything to go by, it returns results quicker than you can say: "Isn't The Man In the High Castle supposed to be fictional?"
The searches somehow manage to be both broad and specific at the same time, so if you say "Games" it will show matching movie and TV results at the top (starting with Game of Thrones and The Hunger Games), followed by games you can download and play on the TV underneath.
All content is created equal on the Fire TV Stick too, so that search will show you that while you have to pay to rent The Hunger Games from Amazon Video, its sequel Catching Fire and 2015's Mocking Jay – Part 2 are available to stream on Netflix.
Get distracted while you're watching? Rather than messing about trying to find the exact point you want to rewind to with the remote, simply say "skip back two minutes" and you'll be able to pick up where you left off.
2. It's got Alexa skills built in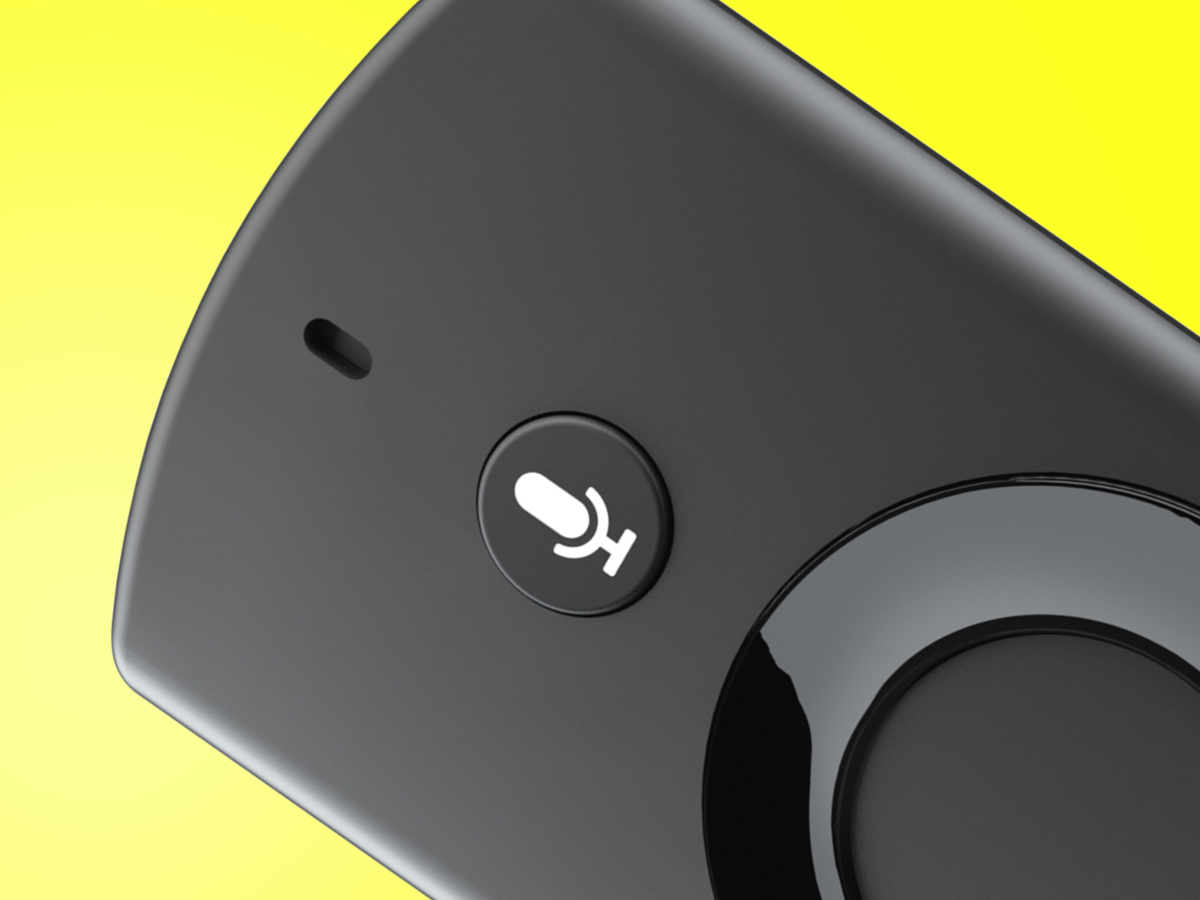 The microphone doesn't just make finding stuff a whole lot easier, the Fire TV Stick has got Alexa trapped inside too, so you can ask her all the same stuff as you would your Echo.
Amazon has added some visuals to display when you ask it for things like weather or traffic info, so if you didn't quite catch what she said it'll be right there on the screen for you.
It's fully integrated with anything else you've got on your Alexa account too, so you can tell the remote to turn up your heating or turn off your lights. It might take a while before you're used to telling the TV to dim the lights in the bedroom but before too long it'll feel so natural you'll wonder why you can't tell the fridge to take the bins out yet.
3. It's 30% faster
The Stick is now nearly as powerful as the Fire TV Box, although unfortunately that doesn't mean it can do 4K. Still, that might be a bit much to ask from something that only costs £40.
What it does mean is that it has a quadcore processor, 1GB of RAM and 8GB of built-in storage. Amazon reckons that makes it 30% faster than the old one. In reality it makes hopping around the menus and browsing your options for an evening's entertainment an absolute breeze.
4. It's got a neat new interface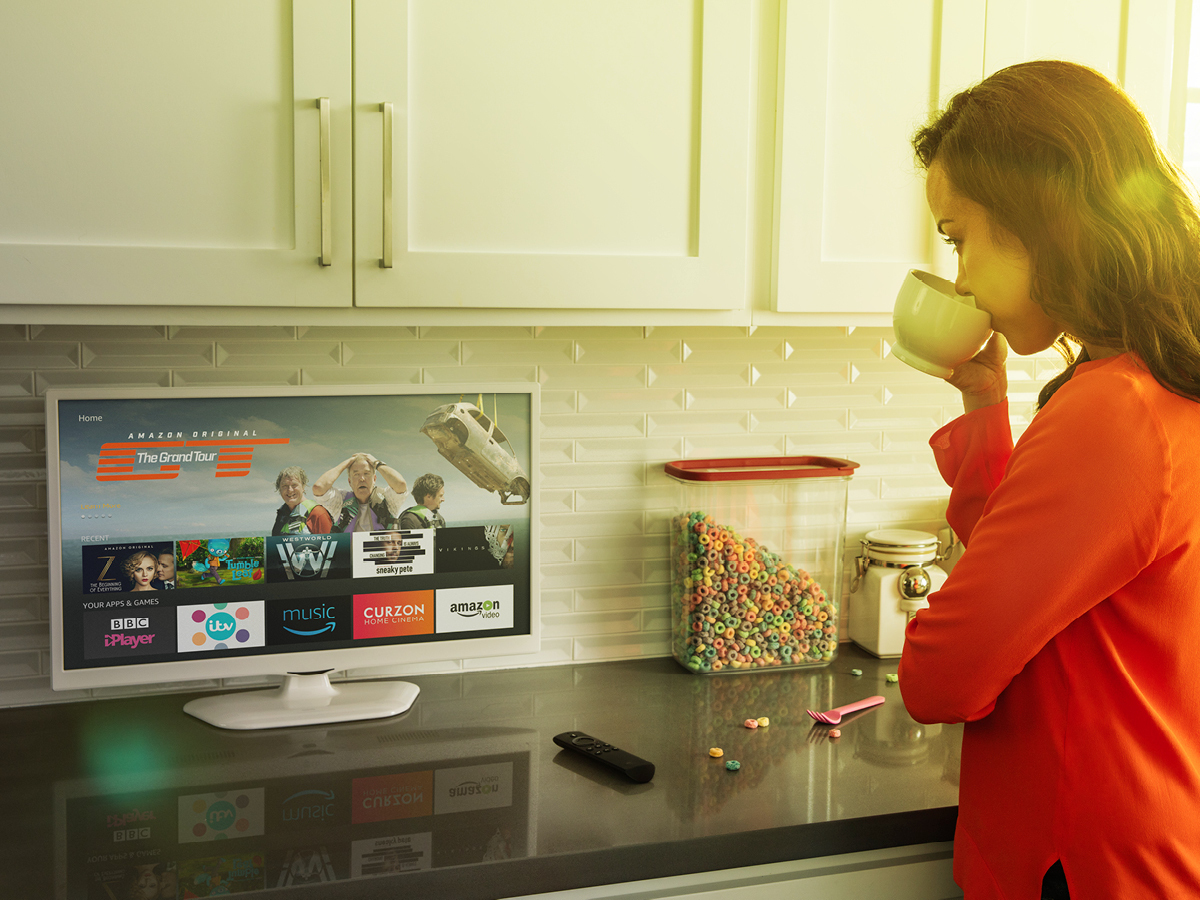 That bump in speed is handy because Amazon has overhauled the interface to make it much more user-friendly.
To be honest, it looks a lot like Netflix, with a rotating selection of personalised high-profile newbies at the top and then rows of categories underneath.
First there's your most recently used apps or watched shows. Then there's an apps and games row that's fully customisable, allowing you to put your favourites at the front of the queue.
There's also a new type that'll allow third-parties (starting with Netflix) to show their recommendations on your Fire TV Stick's home screen.
Gradually all Amazon Video apps and Fire TV products will get the new interface but the Stick will be first to show it off.
5. It's really cheap
£40 to be exact. That's £10 less than an Echo Dot, although you don't even have to press a button to talk to that.
The new Fire TV Stick is available to pre-order right now, but you won't be able to actually plug one into your TV until after it starts shipping, which will be on 6 April.
Check back around then for the full Stuff.tv verdict.