Amazon details Kindle for iPad app – full Kindle Store built-in
We heard that Amazon had Kindle plans with the iPad when it announced Kindle for Mac, but its now outed a few more details on the forthcoming app.Prov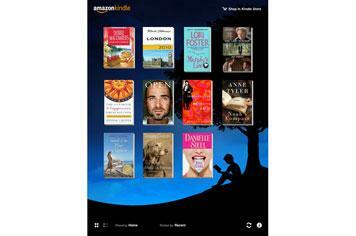 We heard that Amazon had Kindle plans with the iPad when it announced Kindle for Mac, but its now outed a few more details on the forthcoming app.
Proving itself to be more than a simple iPhone port, the "Kindle Apps for Tablet Computers – including the iPad" will bring a full-colour Kindle experience to your tablet of choice.
A tweaked user interface will allow you to flick through pages with a page turn animation to give the feel of reading a real book, similar to iBooks, as well as customise backgrounds and text sizes as with other versions of the app.
Books you own will appear on a home screen, and Amazon is saying you will be able to access the Kindle Store through the app – something we were unsure of previously. Will Apple really open itself up to that sort of competition, especially when its own bookstore may not be available to the UK at launch?
Amazon will offer the first chapter for free before you buy, and if you already have a Kindle, you'll be able to sync it with your iPad (and any other Kindle apps you use) using Amazon's Whispersync technology.
This means that just like previous apps for the iPhone, BlackBerry, Mac and PC, your last page read, highlights, notes and bookmarks will be saved between devices, and accessible on whichever you pick up next.
There's no mention as to when this will be available, or confirmation from Apple that the app has been confirmed, but we'll be looking out for it when the iPad launches in the States on 3 April.
Does this make you more interested in the iPad? Let us know below.