Angry Birds sequel Bad Piggies arrives on Android, iOS and Mac
Those evil green piggies are back in a Rovio Mobile game of their own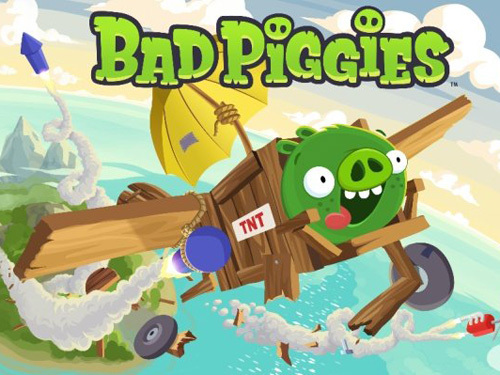 For a long time we've played as the Angry Birds in Rovio Mobile's hit sensation, and now, thanks to Bad Piggies, we can finally see what it's like from the pork side.
Unlike the tactic of Angry Birds, which sees you catapulting flightless avian towards those bizarrely coloured bacon providers, Bad Piggies involves building contraptions to reach their eggy goal.
Will Bad Piggies be able to match Angry Birds? The visual sheen and characters clearly remain intact, as you can see for yourself in the trailer below – let's hope addictiveness is also the same.
If you are an Android user, you can head to Google Play now to download Bad Piggies for free. You can also download it on iPhone and iPad for £1.79 and £2.99, respectively. Or wait a month for the Windows Phone 8 and Windows 8 versions.
[via The Telegraph]
You may also like
Google Play five day app sale starts
Nemesis fastest electric car ever breaks world record today
Google Maps app coming to iPhone 5 and all iOS 6 devices