App news – Skype for Android, Skobbler map download, Google Goggles for iPhone
Today's top stories from app-land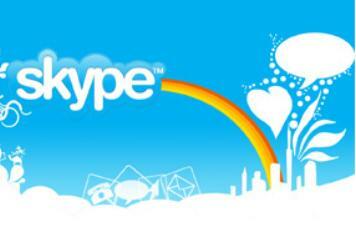 Skype for Android
Good news – the world's biggest VoIP app is now available on the world's second biggest mobile platform. Better news – it'll work over 3G as well as Wi-Fi. Best news – it's free.
Skobbler roams free(ish)
Free iPhone satnav app Skobbler has introduced ForeverMap, a complete map of Europe to store on your iPod, iPad or iPhone. That means no data connection required, to paraphrase the Phil Collins hit, and you won't incur roaming charges when you're lost in [insert foreign place]. But, unlike the Skobbler satnav app, it's not a freebie – ForeverMap'll set you back £3.49 (intro price is £2.39). Oh, and it'll flood 1.3GB of your precious disk space. Tread carefully. [UPDATE Single country downloads will be available in due course, apparently, so you don't need to download your back catalogue of Crosby, Stills and Nash just yet.]
Google Goggles comes to the iPhone
Finally, eh? We can now point our cameras at stuff and find more about it. Or see who (or what) Google thinks we look like. Just update your Google search app and hit the camera icon to get started. Now we just need Google Maps Navigation to come to iPhone…
Redshift planetarium app takes off
According to Hollywood, girls like stargazers. If you believe what Hollywood tells you, swot up on the constellations with this ace iOS port of Redshift's planetarium software [£6.99, iTunes]. Even if you don't, it's worth it for the endless stock of interstellar eye-candy.
More on Stuff.tv
– 10 boardgame apps to download
– 20 best iPhone apps of all time
– 10 best Android apps of all time