Apple to charge for iPad iOS 4 upgrade
Users of Apple's tablet will be hit by a hidden cost to upgrade when autumn software update arrives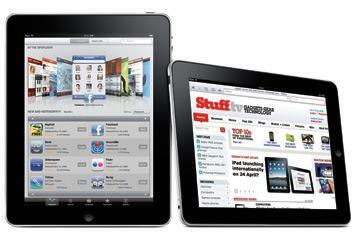 As if it wasn't bad enough having to wait months to get the iOS 4 update on the iPad, Stuff.tv can reveal that Apple now plans to charge for the software bump.
Tableteers excited about getting multitasking and folders in the autumn tablet upgrade will now feel the sting of Apple's cash-hungry tactic, historically seen applied to iPod Touch upgrades.
The top secret plans were whispered to Stuff by an anonymous source. There are no details of how much Apple will charge for the upgrade, but we'd expect in the region of £5.
Asked how sure they were about the forthcoming iOS 4 charge, our source replied, "Definite." And we don't think they're wrong.
We've contacted Apple for a response on this and we'll update as soon as we get an answer. [UPDATE: Apple has responded… with a big, fat no comment. "Apple doesn't comment on rumours and speculation," is the official line. Or deny them, it seems.]
Glad you didn't pick up an iPad now? Or angry that you did? Will you pay for the upgrade? Let loose in the comments box.
See all reviews and news on Apple's iPad here.
More stories from Stuff.tv
– 20 best Apple apps of all time
– 10 best Android apps of all time