Apple iLife 08 review
[intro]Making movies, slideshow and website has never been easier or more stylish. But does Apple's new suite of iApplications sacrifice power for eas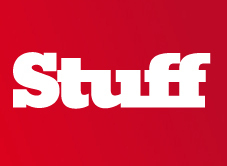 [intro]Making movies, slideshow and website has never been easier or more stylish. But does Apple's new suite of iApplications sacrifice power for ease of use?[/intro]
iPhotoThe heart of the iLife suite – now that iTunes has its own life – is iPhoto. Already a brilliant way of organising your photos, iPhoto 08 delivers a noticeable speed improvement to large libraries.
iMovieThe biggest change in iLife 08 is its movie editing software. Rather than add features to the rather splendid iMovie 06, Apple has torn it up completely and created an entirely new application; gone is the timeline, the library of cheesey transitions, and the pretentions to seriousness. In its place is an application much closer to iPhoto – a catalogue of all your (locally stored) video content, and a simple ability to place one clip after another, edit out embarrassment and upload direct to .Mac or YouTube.
GaragebandApple's brilliant music making software hasn't changed a great deal, although it has been given a ludicrously simple new front-end for complete novices: Magic Garageband. This allows you to choose a genre of music and 'audition' your band – just click on a set of instruments on the stage and they'll do their thing. Once you're happy with the instruments, you can plunge into the Garagedand software proper and start adding your own software instruments or vocals.
Problem is, you only have 9 genres – and therefore 9 songs – to choose from, so it's a pretty limited game, and you're not going to end up as the next Kate Nash (a self-proclaimed Garageband user) without a little more inspiration of your own.
It would be easy to be offended by the pre-school simplicity of Magic Garageband if the main software wasn't so awe-inspiring. Whether you're making a podcast or an orchestral masterpiece, Garageband is an incredibly well made – and immensely powerful – tool. Graphic equaliser tweaks, multi-take recording and improved arrangement features make the new version even better. Let a thousand bedroom musos bloom.
iWebLike iMovie, iWeb isn't meant to be hugely powerful – it's meant to help you create your website quickly and easily. It managed this thanks to some tasteful themes and tight integration with .Mac
The new version adds 'web widgets' to your amoury, allowing you to insert Google Maps, Adsense adverts, YouTube videos and HTML snippets into your site. A world of cut-and-paste websites awaits you – and a load of new copyright cases await the world's lawyers. Be careful what you copy!
iDVDApple's 'easy' DVD creation software has always seemed remarkably difficult to me. This version has some new themes, but little else of note – not that it bothers me. The web is, after all, the future of video sharing. That's why the .Mac storage limit has been upped from 1GB to 10GB (and not before time).
ConclusioniLife 08 has breathed some fresh life into an already stellar collection of applications. Despite shipping pre-installed on every new Mac, nothing here feels anything short of professional – even at £55 for a boxed copy, you're getting a bargain (although you'll need to spend an extra £70 on a .Mac subscription if you want to make the most of it). Just keep hold of the old version of iMovie – it might come in useful.