Apple iPad 3 price and release date announced
Here are all the UK prices and storage sizes for the Wi-Fi and 3G versions of the new iPad. You can nab one.. NOW.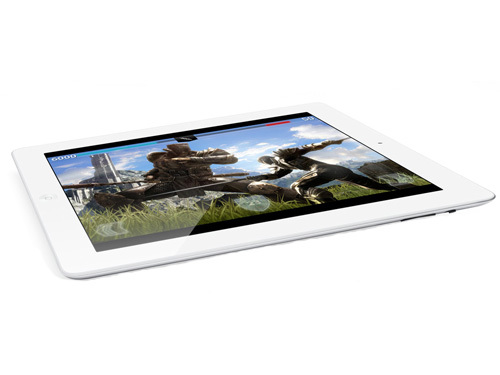 We know everything about the new Apple iPad now – from the 264ppi Retina Display to the dual-core A5X processor that Apple reckons is four times faster than Nvidia's Tegra 3 and the March 16th UK release date. 
"But how much will it cost me when I inevitably chuck money at my screen?" we hear you cry. Well, listen up for some new iPad-flavoured pound signs coming your way.
Let's start off with the Wi-Fi only versions: for 16GB you're looking at £400, for 32GB it bumps up to £480 and when you get up to 64GB it's £560.
So no major surprises there, then – and since the 16GB iPad 2 is going for £330, it looks like if you're looking to get your first Wi-Fi only iPad it will probably make sense to go with the latest model.
Apple has released 4G prices for the UK, so we'll work on the basis that these apply to 3G too – the 16GB 3G model will be £500, 32GB will be £580 and the 64GB version will set you back £660. Pre-order the new iPad from Apple now and you'll only be waiting nine days. In the meantime, check out our need to know and in depth new iPad 3 review.