Apple patent reveals Peek Mode for Smart Cover
Could this power-saving peeping patent find its way into the iPad Mini?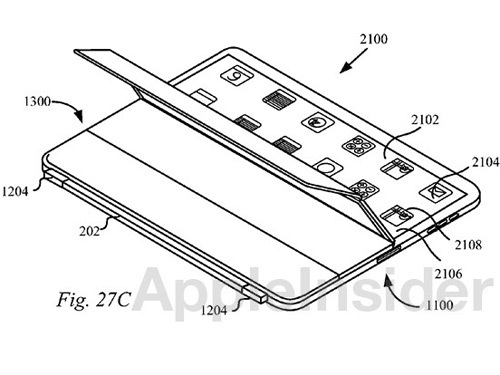 Want to take a sneaky peek at your iPad screen? Apple has a patent for Peek Mode, a Smart Cover feature that'll tease out your iPad's display.
Peek Mode lets you get a glimpse of the iPad's screen by partially lifting the cover – by using the magnets in the edge of the Smart Cover, it activates a small section of the iPad's screen – so you can see part of the display while saving battery. The patent also proposes that the second flap section can be lifted to – using the front-facing camera sensor – light some more of the screen, which can activate whatever the user needs.
We love the idea of glancing at a small chunk of the screen to check out essential info – like the time, weather, and our news feeds. Or perhaps your latest email could be shown on a larger section upon opening two sections of the Smart Cover.
The bad news? This patent has been gathering dust in a Cupertino vault. So, Apple – any chance you could plan ahead of the iPhone 5 launch and unveil Peek Mode at the iPad Mini event in October?
UPDATE: Read our iPhone 5 review
[Via AppleInsider]
You may also like
13.3in MacBook Retina Pro coming with iPhone 5?
EE to launch 4G in 16 cities by Christmas