Apple quietly announces a slimmer, faster iPad Mini 4 – but no new iPad Air
The diminutive iPad is now as powerful as the full-sized iPad Air 2, claims Apple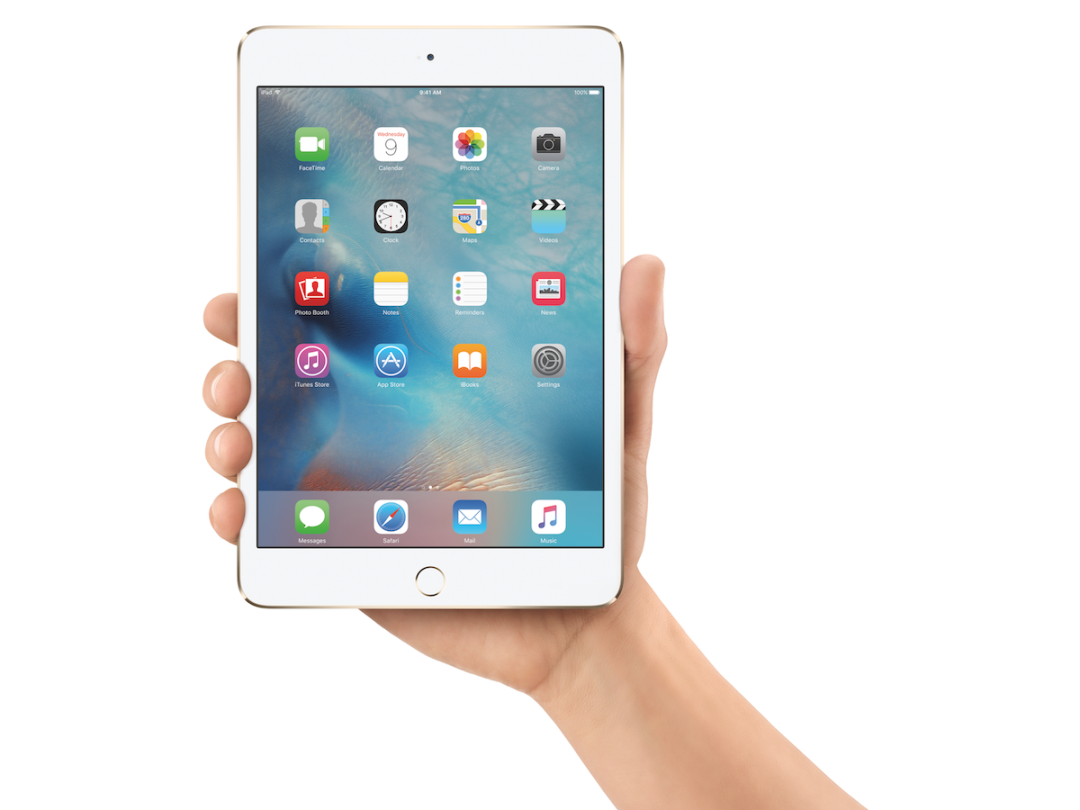 Even if you watched today's Apple event live stream, you might have missed the news simply by running to grab a snack. After dedicating a huge chunk of time to the iPad Pro, Apple briefly turned its attention to the rest of the line.
And the biggest news there is small, indeed. Last year's underwhelming iPad Mini 3 – which barely moved the needle in terms of new features – has been replaced by a new iPad Mini 4. But this time around, the enhancements are a lot more meaningful.
Now, the iPad Mini 4 is as powerful as last year's full-sized iPad Air 2, claims Apple, but it's actually thinner than ever (as rumoured). Apple managed to make the 7.9in display-toting tablet 18% thinner than before, coming in at just 6.1mm thick (down from 7.5mm), and it weighs just 0.65 pounds (down from 0.73 pounds).
The 64-bit A8 chip is the same as you'll find in the iPhone 6, while the iPad Air 2 has the upgraded A8X chip – but maybe the smaller form and screen size means a bit less power is needed. After all, Apple said the Mini 4 has "the power and performance of the iPad Air 2" in the smaller package. We won't know for sure until we test it out, but hopefully the company didn't just over-promise and under-deliver. It's powerful enough to handle full split-screen usage, at least, just like the iPad Air 2.
The iPad Mini 4 is now available for purchase (and shipping in a few days) for £319 for the 16GB Wi-Fi model, with 64GB for £399 and 128GB for £479. Cellular-enabled models start at £419. The iPad Mini 3 is now gone from the lineup, but the excellent iPad Mini 2 remains around with a lower price: it now starts at £219.
Otherwise, the existing iPad lineup remains intact. The iPad Air and iPad Air 2 are both available in the full-size category, while a new Air was a no-show today. We expected that, but it's still a surprising turn for Apple's tablet line. And of course, the iPad Pro is coming in November with a much larger screen (and higher price point). But if you want Apple's tablet in a smaller package, now seems like a good time to pounce.