Apple 'very interested' in bubble earbuds that won't damage your ears
Asius Technologies is at CES with its clever bubble tech, giving you custom-fit earbuds without all the molding – and Apple wants it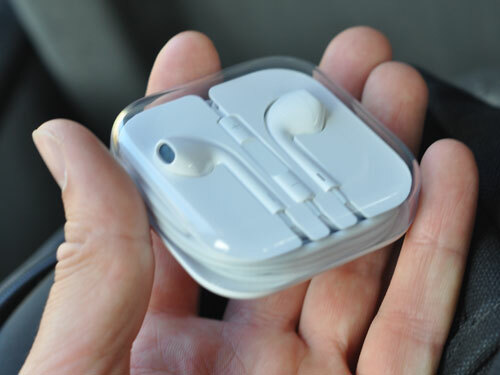 Left wanting more by Apple's latest (and much improved) EarPods? Just because Apple isn't exhibiting at CES this year doesn't mean talk of Cupertino can't be found if you look for it.
Take Asius Technologies, a company that has come up with nifty tech to help prevent hearing loss with custom-molded earbuds, designed to be used at much lower volumes. Asius has been around for a while now but at CES, its COO Steve Lebischak revealed that Asius met with Apple in December 2012 to talk hearing protection.
Lebischak says the Holy Grail for Apple is custom-mold sound in an earbud without the pesky business of actually making the mold which is what Asius Technologies' bubble tech manages to do. Apple was reportedly 'very interested' in the tech and its head of audio retail suggested a US$200 to US$400 price to Asius for this kind of earbud which we could one day see as a high-end, ear-saving EarPod for iPhones and iPads.
The way the system works is that sound is converted to energy which then powers a tiny pump inside the eartip. That pump inflates a bubble which expands your ear canal to provide a comfortable fit and better sound quality.
Asius also plans to use its tech in hearing aids and Lebishak says it will go back to talk to Apple again once it has developed prototypes and shifted some in-ears itself.
Sony reveals waterproof Xperia Z with 5in 1080p screen and 13MP camera
Samsung unveils quad-core F8000 LED TV, S9000 4K, smart oven and 3D lens toting camera
Ultra-D 3D display serves up glasses-free 2160p images