Apple will offer iPad replacement for $99 if battery fails
Apple has detailed its Battery Replacement Scheme for the iPad that means if your battery fails, you'll get a brand spanker rather than a battery repa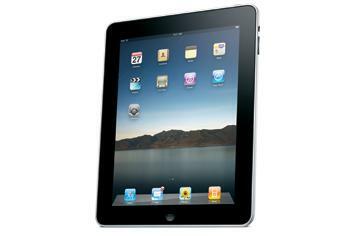 Apple has detailed its Battery Replacement Scheme for the iPad that means if your battery fails, you'll get a brand spanker rather than a battery repair – but for a price.
The iPad's unibody design means that similarly to a number of Apple products, if something goes wrong with your battery, it's not just a simple DIY job.
However, while owners of iPods and iPhones who've had problems have had their battery replaced, it seems iPad owners will get a brand new one for a service fee.
In America this is listed as $99 plus a $6.95 shipping fee, and should be with you a week after your tablet goes kaput – so far no details on what the cost will be over here.
The downside to all of this is while you may get a shiny new iPad, you'll have to make sure you sync all of your data with iTunes as you'll lose it all once your darling iPad has left your hands.
Do you think Apple is being reasonable with its replacement fee or should it be covered for free while in warranty? Let us know your thoughts below.
Via: AppleInsider