Asus Transformer All-in-One pairs a tablet with a desktop
It's a Windows 8 desktop PC one minute, an 18.4in Android tablet the next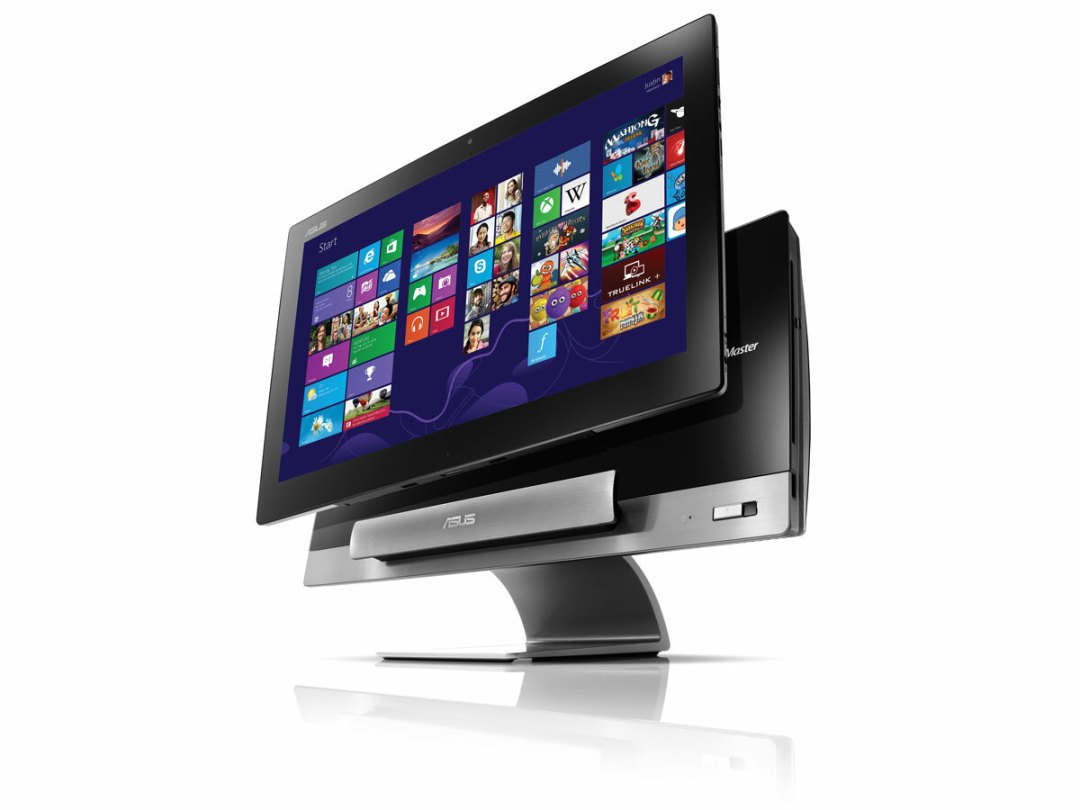 Asus has brought its Transformer concept to the desktop with the Transformer All-in-One, which can convert from an iMac-style one-piece PC to a tablet faster than you can say "Asus Transformer All-in-One".
The PC portion of the Transformer AiO runs Windows 8, powered by an Intel Core processor and Nvidia GeForce GT730M graphics card. The 18.4in 1080p screen is actually a tablet, of course, and detaches to become a standalone Android 4.1 tablet; it's powered by its own Nvidia Tegra 3 quad-core processor.
18.4 inches is big for a tablet. Very big. Some might say too big. But we must admit we quite like the idea of it here: it's a screen for the Windows 8 PC most of the time, but when you want to watch a video in bed you can simply take it with you.
Asus hasn't revealed a price for the Transformer AiO yet, but says it will be out in the first quarter of this year, so we should know within the next week or two.
You might also like
This is what the new Facebook looks like
Ferrari Pininfarina Sergio concept: No windscreen? No problem
Facebook overhauls News Feed to lose the clutter