Audio-Technica's new headphones go against the grain
Audio-Technica has thrown virgin wood and magnesium onto its chopping board and cooked up a pair of W1000X headphones.The cherry wood housings help to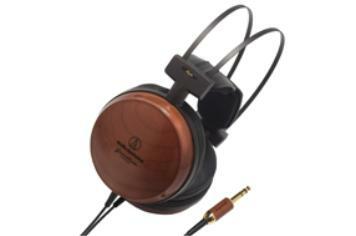 Audio-Technica has thrown virgin wood and magnesium onto its chopping board and cooked up a pair of W1000X headphones.
The cherry wood housings help to keep your music private without distorting the sound – and they don't look too bad, either.
Lightweight magnesium helps to stop these £650 headphones from pushing your head all turtle-like into your neck, while sizeable 53mm drivers kick out the sonics.
For more advice on the best earsplitters, check out our Top 10 Headphones.