AutoMee-S is a Roomba for your smartphone and tablet
Why use a cloth to clean your display when you can use a tiny robot?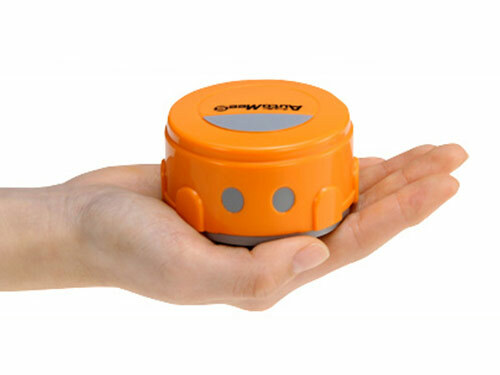 Yes, we know cleaning the display of your smartphone and tablet can take hours – precious hours you could be using to play Dishonored or working on that novel. Fortunately for you, Japanese company Takara Tomy has the solution in the form of the AutoMee-S, an adorable mini robot cleaner.
This dinky Roomba-type gadget works as a self-aware screen polisher. Clever internal gadgetry stops the AutoMee-S from falling over the edge of your device as it works its way around screen, making everything all shiny and like new with special cleaning paper.
You could of course use the £11 (plus extra for batteries) to buy yourself a particularly soft cleaning cloth and use a mix of 50/50 distilled water and vinegar, but where's the fun in that?
If you want one, you'll need to trek it over to Japan next month when the AutoMee-S goes on sale. An array of fetching colours are available.
[Takara Tomy via The Verge]
You might also like
Amazon patents way to sell your unwanted MP3s, ebooks and more
Samsung Galaxy S3 vs Sony Xperia Z