BBC global iPlayer app set to land on iPhone and iPod Touch
Come December 8th, 15 countries will have more iDevices to enjoy Beeb content on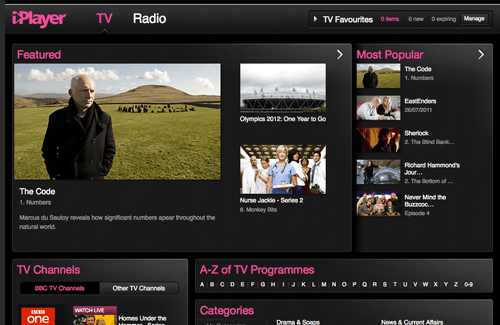 The BBC iPlayer is scheduled to start piping content to iPhones and iPod Touch devices around the globe from Thursday – December 8th – according to The Next Web who spoke to BBC Worldwide's Chief Exec about the plans.
The iOS app will be extended from the current BBC iPlayer iPad app and is set to be released in 15 countries – Australia, Austria, Belgium, Canada, Denmark, Finland, Germany, Italy, Luxembourg, Ireland, the Netherlands, Portugal, Spain, Sweden and Switzerland. Hmm, so no UK then?
Yes, we'll only be able to enjoy the video-on-demand download service on our European jaunts – the BBC is keeping iPlayer a catch-up streaming service through and through in this country. We find it's best not to question the master plan of an esteemed national institution, anyway – the Beeb might set the cast of its new Christmas advert on us.