BeBook Neo coming to the UK in February
As e-readers continue to make their mark on the early days of 2010, Endless Ideas has outed its third ebook – the BeBook Neo.Following in the footstep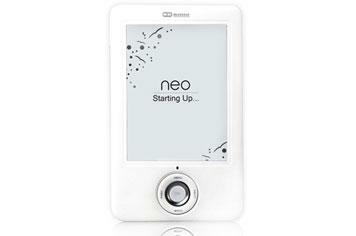 As e-readers continue to make their mark on the early days of 2010, Endless Ideas has outed its third ebook – the BeBook Neo.
Following in the footsteps of the BeBook Mini's launch in the UK back in November, the Neo will boast boosted specs on its predecessor of a 6-inch screen and Wifi connectivity for wireless ebook downloads.
However rather than one centralised place to buy books, the Neo allows users to click on their country from a world map in order to see the choice of third party ebook retailers to buy from.
Expect up to 7,000 page turns from the Neo's battery, a touchscreen UI and a super-fast Freescale processor under the hood. In fact, Endless Ideas are boasting it is the fastest e-reader on the market, offering up to 2.5 time quicker operating speeds than any of its competition.
The BeBook Neo is available for pre-order now for £279.99, and will be made available in the second half of February.
Will you be buying it? Let us know below and be sure to check out our CES 2010 e-reader round-up.