The best (and bonkers) headphones of CES: Sony, Audio Technica, Misfit and more
Light-up in-ears, video recording cans and more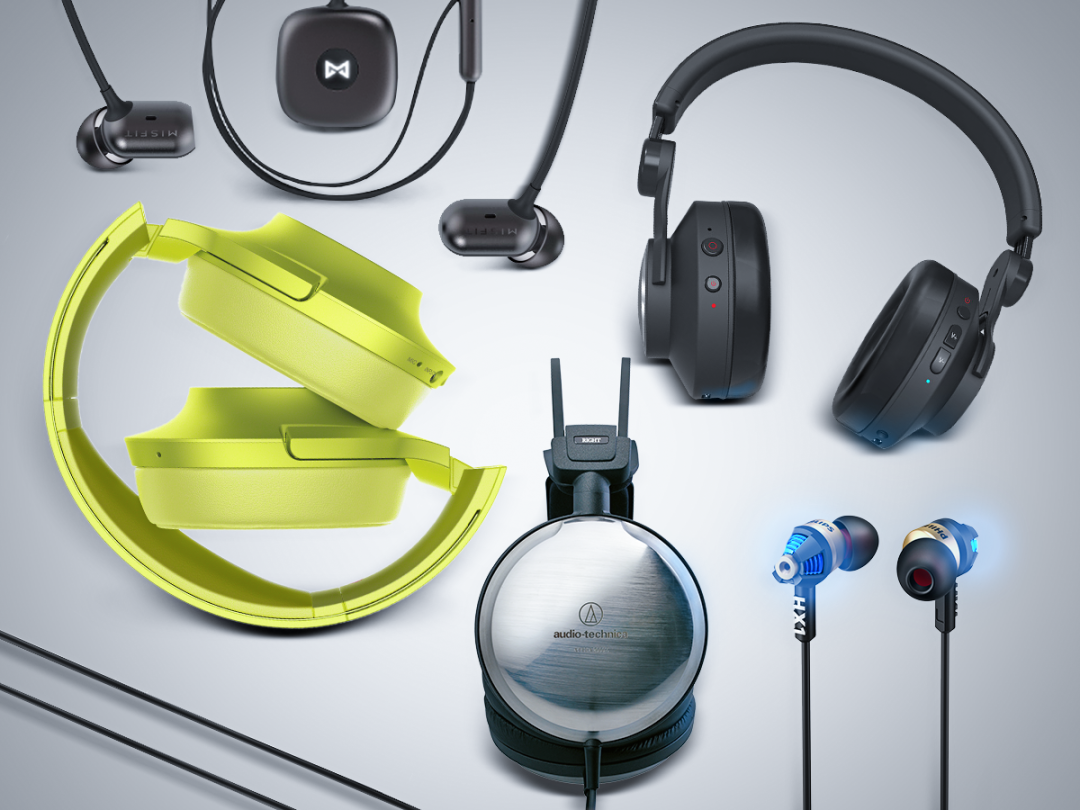 It's the first week of January, which means CES has well and truly taken over Las Vegas with thousands of new tech launches.
Naturally Stuff has been racking up the miles walking the convention center halls, hunting down the biggest and best announcements.
It's been an especially great year for music addicts, with plenty of new headphones and speakers revealed. Throw in the fact that HD audio via Bluetooth is a reality, and it's about time you start thinking about upgrading those tinny in-ears.
Of course, this being CES, there are plenty of more oddball reveals too. Here are some of the best cans on show this year – plus a few crazy ideas we just couldn't ignore.
Bluetooth without the quality compromise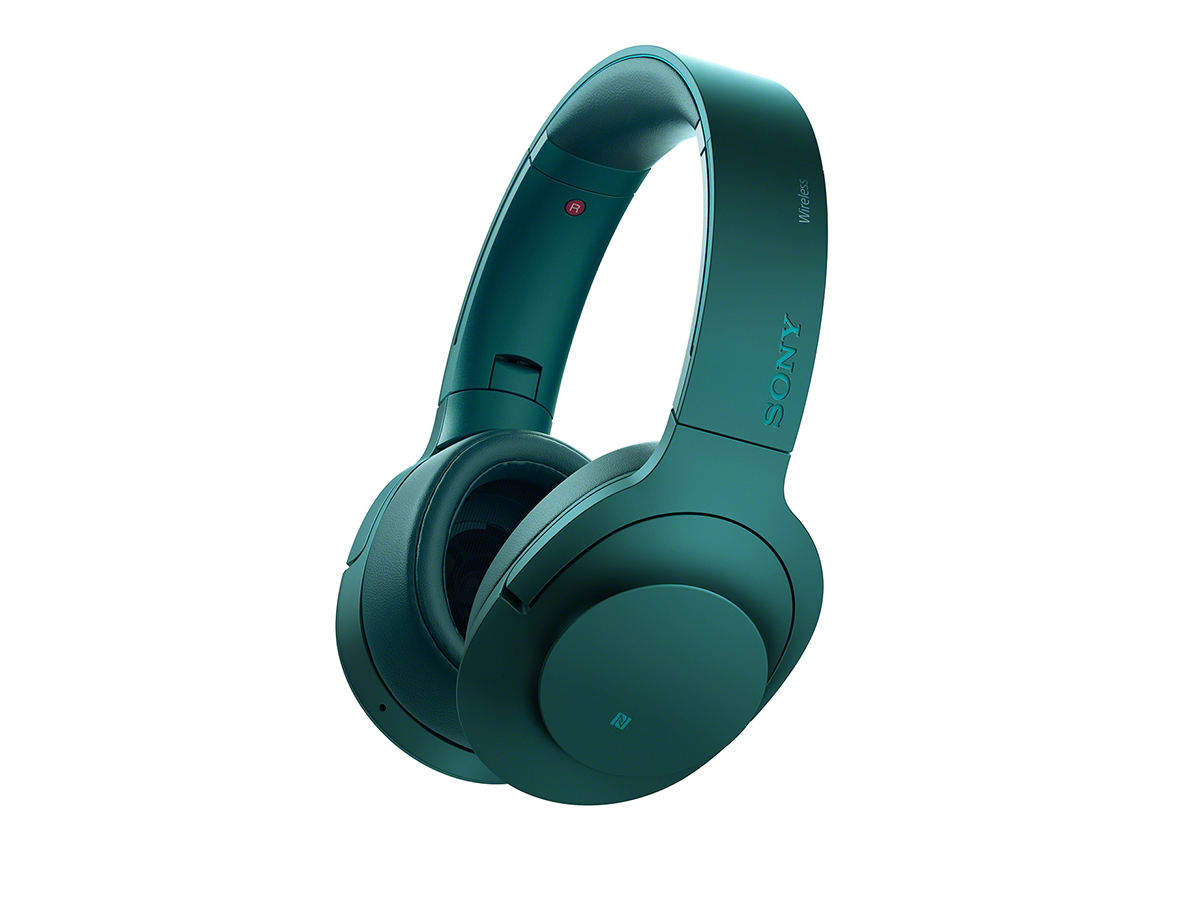 Let's face it, Bluetooth isn't really a match for a good old fashioned cable in the sound quality stakes. Sony's own spin on the tech, LDAC, is a little different though; it transmits three times the data than regular Bluetooth.
That makes the h.ear On Wireless NC headphones Hi-Res audio compatible – as long as you're streaming from a Sony device. The 5-40,000Hz frequency range is double what you'd find in a regular set of cans, so they should be able to do justice to your 24bit FLACs.
That NC in the name gives a clue to its other party piece; active noise cancellation. No need to slam the volume dial up to drown out your morning commute – just flick a switch for glorious uninterrupted music.
You'll get 20 hours of playback, even with Bluetooth and noise cancelling switched on. NFC means it's paired to your phone with a tap, too.
It's launching in May, but Sony's not revealed the price just yet.
Half-headphones, half-GoPro
Altec Lansing's DVR over-ears are aimed at DJs – not because they've got fantastic sound, but because they've got a 1080p action camera squeezed inside.
It'll record everything you see at 30fps, with the footage saved to a microSD card. It can stream instantly with built-in Wi-Fi, too, so aspiring Aviciis will be able to give punters a DJ's-eye view of the mixing decks. It'll be an instant giveaway if you've pre-mixed your set, mind.
40mm drivers should mean they actually sound the part, and the battery should be good for around seven hours, even when you're recording. That's long enough for the most marathon of mixes.
Altec Lansing says they'll be on sale by the summer for US$200.
Like clouds for your ears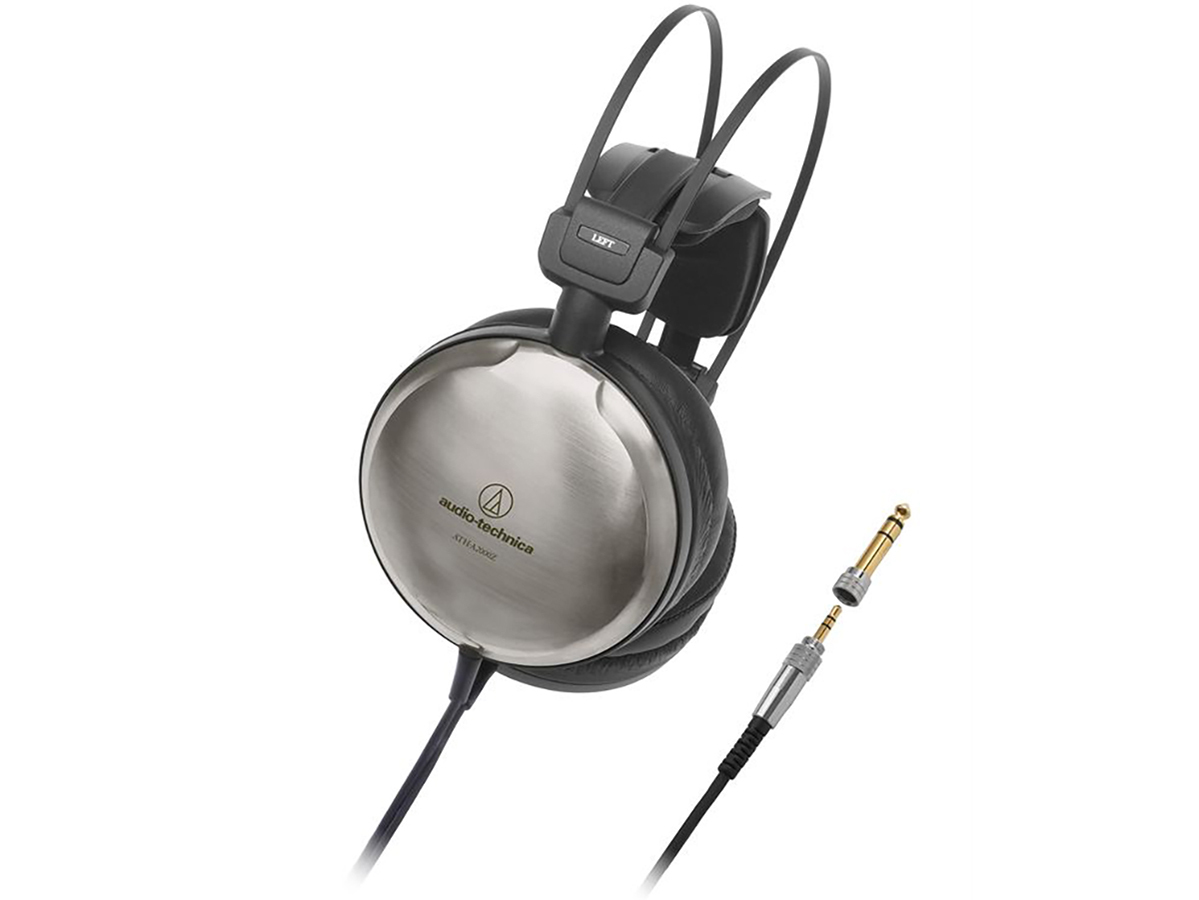 There's no nonsense with Audio-Technica's latest line-up of high-end headphones – just seriously high-quality sound.
The Art Monitor range has massive 53mm drivers, reinforced with a carbon coating to keep your tracks distortion-free and clear at the high end.
The titanium-tipped cans on the ATH-2000Z are particularly stunning, but the red aluminium on the ATH-1000Z looks pretty sharp too. They've all got redesigned headbands that are supposed to make it feel like they're floating over your head, rather than sitting on it.
The ATH-2000Z launches later this month for £529, but it's strictly for home listening only.
The more mainstream ATH-MSR7NC is coming later in March for £249, and is better for taking out and about. It's still ready for Hi-res audio tracks, and adds active noise reduction so you don't have to listen at eardrum-destroying levels just to drown out the world around you.
A must-have for silent discos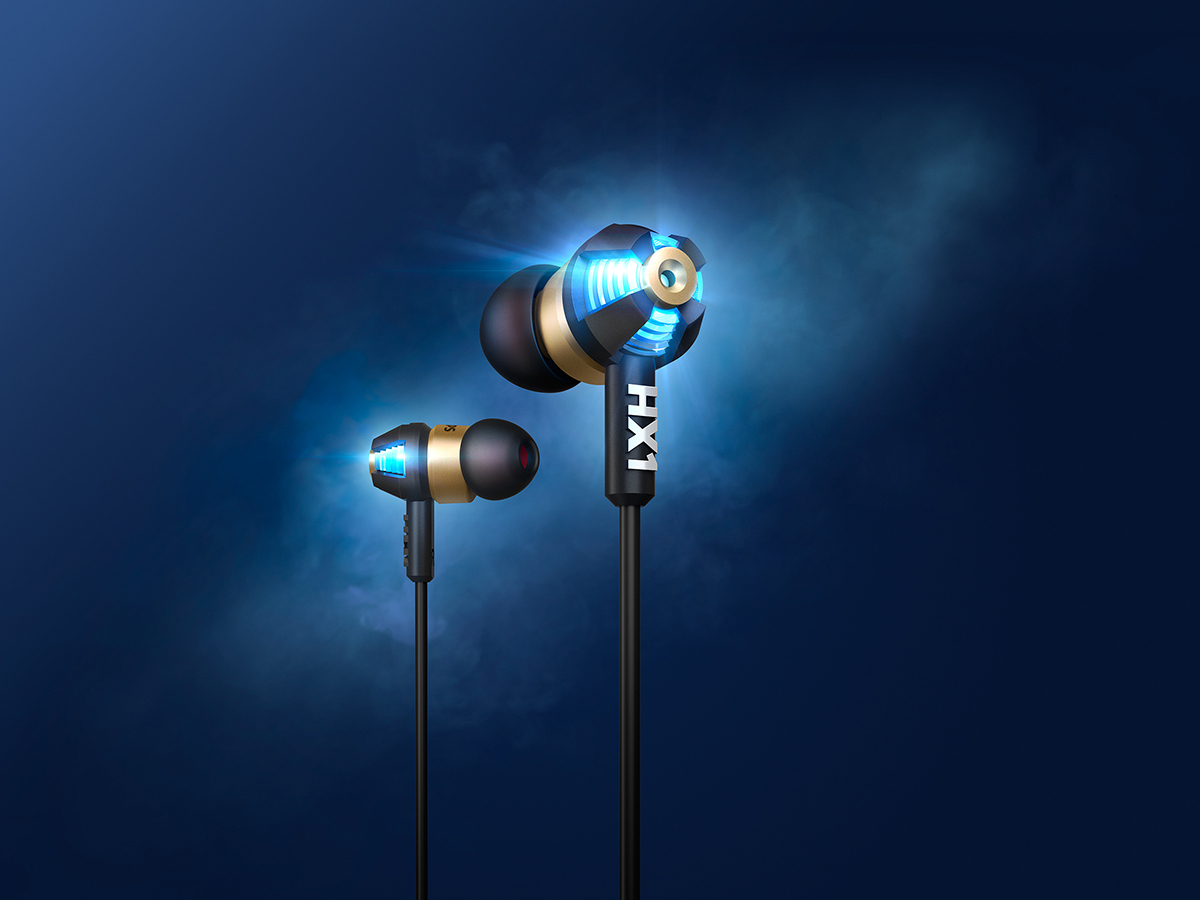 Probably the most eye-catching in-ears on show, Philips' HX1s are for bass junkies that have to be the centre of attention.
They've got bright blue LEDs built into each bud that pulsate to the beat of your music, and are tuned to deliver an explosive low-end.
There's a stealth mode, so you can dim the lights and go incognito with a button press, but when it's time to rave you'll get about eight hours of lightshow before you run out of juice. There's no word if it's a rechargeable battery, of if you'll have to lug around some AAs to keep the party going though.
THe HX1s will be on sale from March onwards in the States for US$49. The matching HX5 on-ears are coming around the same time, but they'll set you back US$99.
Misfit's got a hearable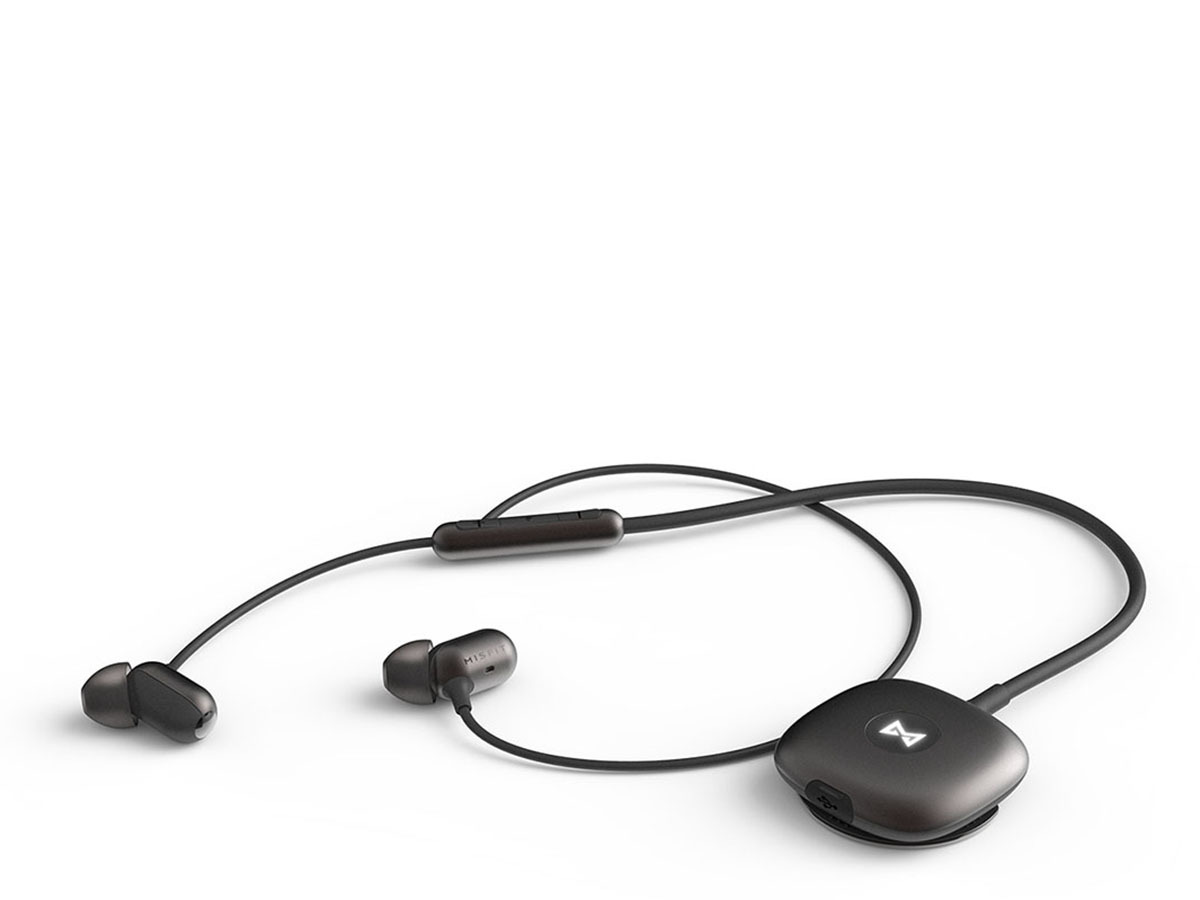 Misfit is best known for its fitness trackers, so there's no prize for guessing its first pair of in-ears is also aimed at getting you to do more exercise. Does that make it a hearable?
The Specter isn't your standarad Bluetooth neckband, though. The battery box clips into your shirt collar instead, which should be a little more comfortable when you're going flat out. It's got enough juice to last between 8 and 10 hours, which is enough for a full day at the gym – if you've got the stamina for it.
It's got a built-in accelerometer that counts steps, exercise and sleep, and everything syncs to the Misfit app on your phone. It'll control smart home gadgets with Misfit's Link app, too, so you can tap the puck to turn on your Philips Hue lights or start a playlist on a Spotify Connect speaker.
The only problem: we don't know how good they sound yet, as the model on show is just a mock-up. They've got dual drivers in each ear, so the bass and high-end should be pretty balanced, but we'll have to wait and try them on to be sure.
The Specter is going on sale in the spring in America for US$200.