Best BlackBerry 10 apps
BlackBerry 10 is here, and with it 70,000 apps for the spanking new Z10 and Q10 smartphones – here are our picks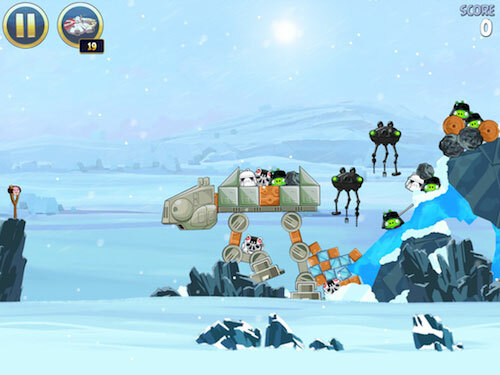 £0.75, BlackBerry World
Ah yes, there's this obscure little game about birds that have a bee in their bonnet about something, and it's been crossbred with this really underground space opera series of films, and… OK, look. It's Angry Birds, it's Star Wars, and unless you've been living under a rock you'll know what's up with both. But Angry Birds Star Wars is for us the best game yet in the series: completely addictive, brilliantly simple and a great way to fill a spare ten minutes. A steal for 75p.
Angry Birds Star Wars

£7.50, BlackBerry World
"Essential" might be the wrong word for Pacemaker, unless you happen to be a DJ (and the price tag strikes us as a little off-putting), but it's certainly among the most interesting of the new apps trotted out for BB10's launch. It basically turns your BlackBerry into a DJ booth, allowing you to crossfade between music tracks, pitch bend, loop, time stretch and more. There's automatic beat-matching too.

Free, BlackBerry World
Foursquare has been rebuilt especially for BB10 (it's actually pre-loaded onto devices, so you don't even need to go and grab it) and while many of you might question the point of "checking in" to locations, Foursquare's increasingly handy role as a recommendation engine, giving you the scoop on nearby restaurants, bars and other attractions, makes it an invaluable service. Also gives you access to exclusive money-saving deals.
Pacemaker

Free
WhatsApp's makers had originally decided not to bring the incredibly popular cross-platform messaging service to BB10, but user demand and persistent courting from BlackBerry changed their mind. The BB10 version app isn't available at the time of writing, but look out for it soon. Incidentally, other high-profile apps on the way include Kindle and Skype.

£5, BlackBerry World
World of Goo has been around for years, but if you haven't played it yet and you've got a Z10 you should take the opportunity to pick up one of the finest indie games ever. A physics-based puzzler that sees you use blobs of gunk to build structures, it's clever, unique and guaranteed to make your daily commute 100 times more bearable.
Foursquare


WhatsApp Messenger


World of Goo