BlackBerry Bold 9800 photos show virtual keyboard
As you can see from our review from late last year, we're huge fans of the BlackBerry Bold 9700, so our texting fingers are positively trembling at th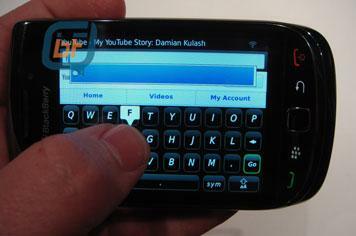 As you can see from our review from late last year, we're huge fans of the BlackBerry Bold 9700, so our texting fingers are positively trembling at the thought of its upcoming successor the BlackBerry Bold 9800 – and now we've got some crisp, clear photos to whet our appetite.
The BerryFix has bagged itself a shedload of leaked snaps of the slider, showing off a large screen, slide-down QWERTY keyboard and interface with CoverFlow-style media browsing.
Interestingly, it looks like the Bold 9800 will have two keyboards: the physical QWERTY and a lovely-looking onscreen virtual keyboard for those times when you can't be bothered kicking out that slider. And the piece's author claims that SurePress tech is out – but we'll have to wait until the official reveal to see if that's true.
Via: The BerryFix