Canon releases megazooming SX30 and 720p-shooting G12
Two new Powershots added to the range to sate both peeping toms and videophiles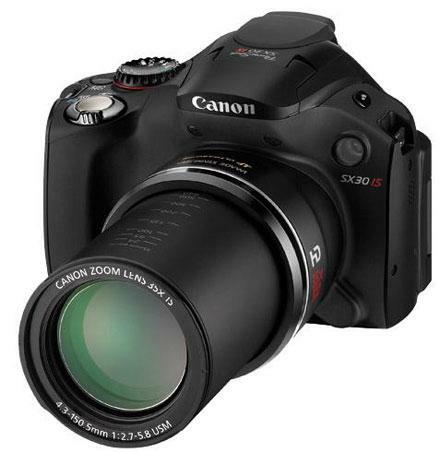 Canon has taken the wraps off a pair of new cameras today, the Powershot G12 and the big-zoom Powershot SX30.
The SX30 replaces the SX1 and SX20, and is styled up to look like a DSLR. There's a 14.1MP sensor and 2.7in flip-out LCD screen, but it's main feature is definitely the monstrous 35x optical zoom.
Meanwhile the Powershot G12 is virtually identical to the G11 it replaces. The 10MP sensor, 28-140mm equivalent lens, 2.8in flip-out LCD screen and manual control all stay, to be joined by 720p video recording, a front control dial and Hybrid IS for steadier close-up shots.
Both cameras will be out in October, but you can pre-order the G12 for £499 and the SX30 for £449 now at Jessops.com