Casio EX-H20G geotags your photos indoors and out
Casio's latest snapper keeps tabs on your location, wherever you are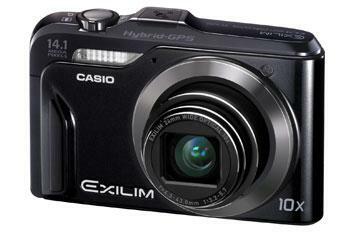 Casio is touting its latest snapper as the ideal travel companion thanks to its mad location skills.
The EX-H20G tracks your position using its Hybrid GPS system which combines traditional GPS with a motion sensor to allow it to pinpoint your location, even indoors.
It's preloaded with a world atlas, so you don't have to wait to get it back to a computer to check out the location data. It also includes details of over 10,000 sightseeing spots, so you can make a bee-line for the nearest one and get shutter-happy.
We'd expect all this location wizardry to seriously eat into the battery life, but Casio claims that their low power consumption leaves you with plenty of juice for taking photos.
It has a 14MP sensor with a 10x optical zoom, which we're told can be extended to 15x using the Single SR Zoom function with almost no loss in quality. No, we have no idea how that works, either.
You can get hold of a Casio EX-H20G for £299 from www.casioonline.co.uk
More stories from Stuff.tv
– Just because they could: Leica M9 Titanium
– Fujifilm FinePix X100 takes on the Leica X1
– Canon releases megazooming SX30 and 720p-shooting G12
– Olympus' splashproof E5 tops its DSLR range