CES 2015: Parrot RNB6 brings Android Auto and Apple CarPlay into almost any motor
This dashboard infotainment system is half the thickness and weight of a standard 2-DIN setup, and integrates with a dashcam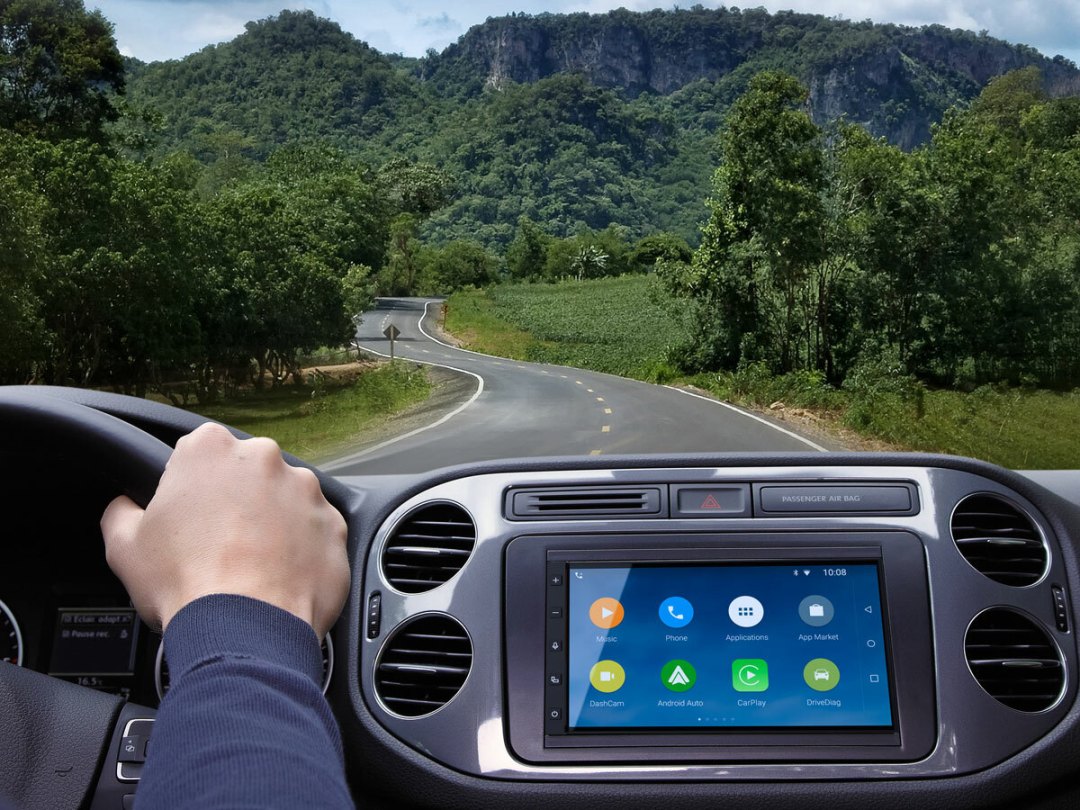 Parrot has unveiled its latest in-car infotainment system at CES 2015 – and it's a bit of a stunner.
Codenamed the RNB6, the system runs on Android 5.0 Lollipop, but offers complete compatibility with both Google Android Auto and Apple CarPlay, so whether you favour an Android phone or an iOS device you're covered.
Equipped with a 7in touchscreen, the RNB6 is a 2-DIN standard infotainment system (180 x 100mm in size) meaning it should integrate easily into many models of car. It's also half the weight and thickness of most 2-DIN systems, according to Parrot.
The system's sensors and connectors give the user access to a range of services and features, including navigation, hands-free phone calls and voice-controlled apps, music, radio and satnav. It can also access on-board vehicle diagnostics and display info such as tyre pressure in real-time.
Finally, the RNB6 works with a dashboard-mounted road safety camera that automatically films the road ahead and saves footage to flash memory.
The Parrot RNB6 will be launched later in 2015, with the price yet to be confirmed.
READ MORE: Why Apple CarPlay and its competitors are the future of in-car tech