Confederate X132 Hellcat Combat motorcycle is a wolf in wolf's clothing
Who needs a Ducati when you could pull up on the mad Confederate X132 Hellcat Combat motorcycle?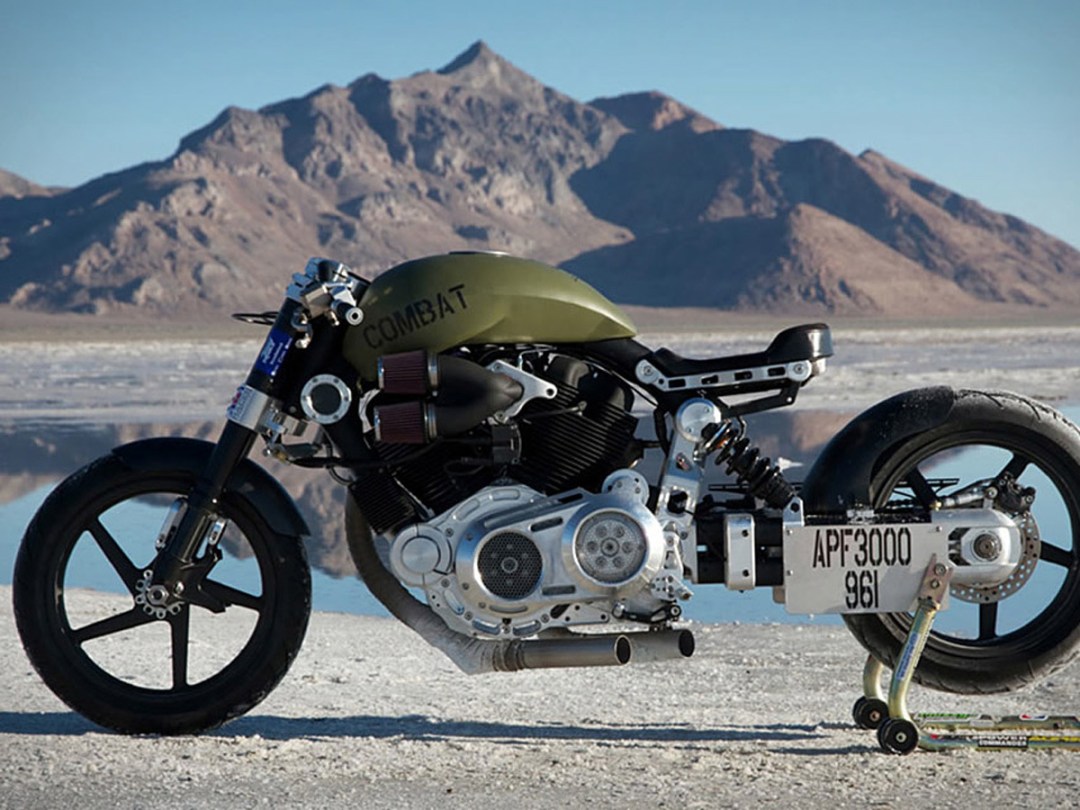 Some motorcycles are designed to go around corners extremely fast, others are simply to be admired for their looks. The Confederate X132 Hellcat Combat sits somewhere in between – but there's no mistaking this extremely rare machine is as cool as Steve McQueen.
Thanks to military style aesthetics, it wouldn't look out of place in Top Gun – but make no mistake, this is no dated two-wheeler. And Tom Cruise is nowhere to be seen.
Your US$72,0000 gets you a 2163cc, 160bhp engine that can take it to 172.2mph on the Bonneville Salts plains. That means on tarmac it will hit 200mph – and it won't take long to get there, either. Not that you would expect any less from a bike that looks like it could kill you. Other nifty gubbins include 5 gears, carbon fibre five-spoke wheels, rear Brembo and front Beringer brakes and specially made suspension for the task of keeping you on the ground at speed. Oh, and it weights just 500lbs.
Although pricey, it's relatively cheap compared with what a one-off car would cost you. Even so, with just 36 being made, you certainly won't see many Hellcat Combats on the way to work – unless you live near Bonneville.
[via Uncrate]
You might also like
Stuff Office Cat's Diary – 9/11/12
Turn your push bike into an automatic? There's an app for that