The cost of James Bond's car insurance? £50,000
It would cost James Bond £50,000 to insure the Jaguar XJ L seen in Skyfall, according to underwriters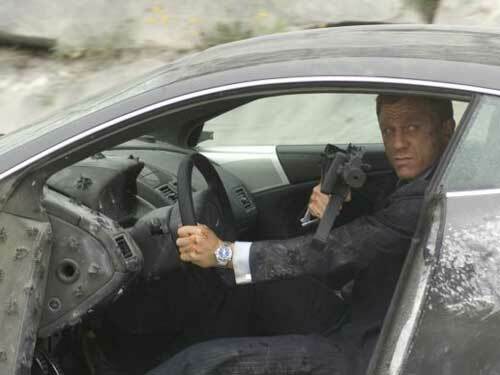 If you think your car insurance premium is high, trust us when we say it's nothing compared with what James Bond would have to pay.
The British secret agent and full-time ladykiller would need to shell out seventeen times more than the average young driver for the privilege of insuring the 3.0L V6 diesel Jaguar XJ L seen in the upcoming Bond film Skyfall.
Underwriters for insurance company Churchill told Stuff that, assuming 007 lives in the SW3 region of Chelsea, London – as per the books – is somewhere in his forties and has a zero no claims bonus, Mr Bond's insurance premium would be £50,000 – about the same price as the car itself.
"From one British icon to another, Churchill is the perfect insurer for James Bond – however, the premium would be £50,000," Churchill explained.
"This is based on a 40 year old civil servant living in SW3 driving a highly modified (guns, ejector seats, invisibility) Jaguar XJ L, single driver, zero no claims discount due to many Aston Martin write-offs, excessive traffic offences ranging from speeding, dangerous driving and running traffic lights to talking on a mobile. High mileage and danger to other road users are also considered."
Bond's tendency to travel from one exotic locale to another does little to help his cause when it comes to being road legal. "Reinsurers are not happy to allow foreign use as James often appears outside of the EU and in some instances under water," Churchill added.
Given Bond's tendency to crash expensive vehicles and the nature of his job, £50,000 is probably a bit of a bargain.
You may also like
5 of the best James Bond phones
Movie Classic – Goldfinger (1964)
The best James Bond themes that never were