Deal of the Week: LG 55in 4K TV for £599!
Ready your wallets, and prepare your eyes for this glorious 55in 4K beast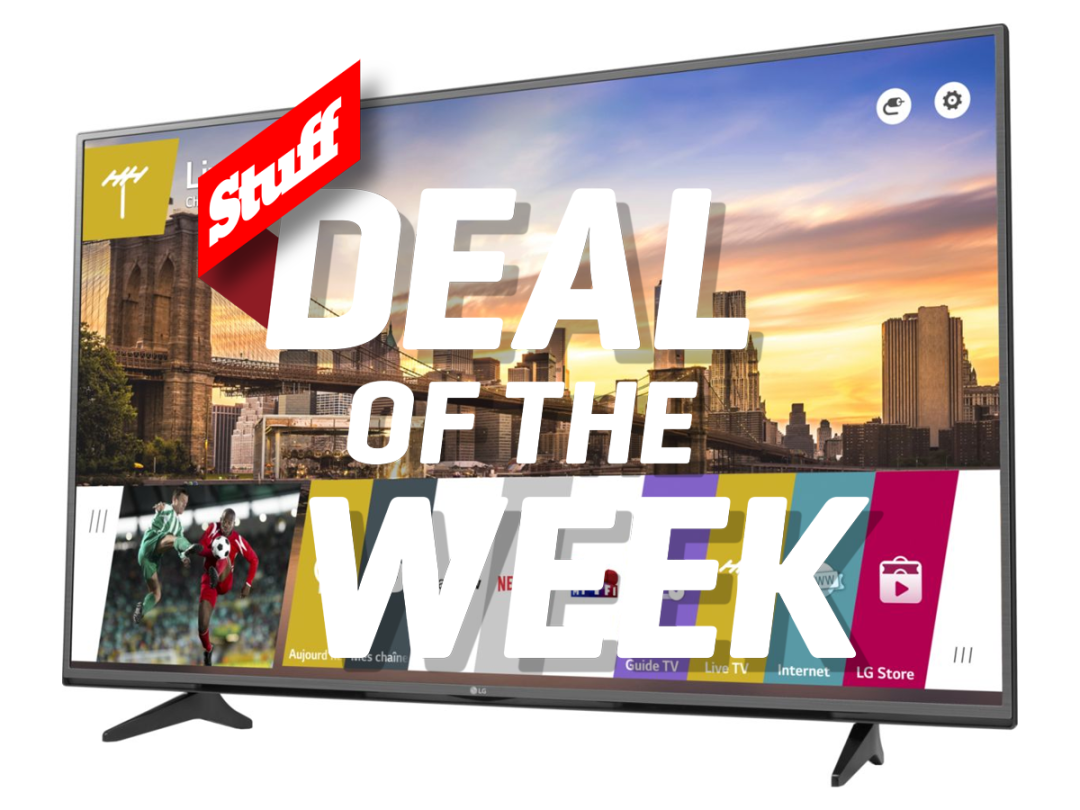 What is it?
Well, it's a telly, isn't it? You know, a TV. A television. A gogglebox. One of those things that distracts kids long enough for you to maybe grab a quick kip if you're lucky.
What does it do?
You mean aside from the usual telly stuff? Well, it's got LG's swanky WebOS TV operating system, which is all controlled by a rather clever motion sensitive remote control, which means you can navigate through in-built apps and channels quickly and easily.
It's got a built-in satellite tuner too, for additional channels if you fancy catching up on your favourite German series or La Ligue matches. You'll need a dish for that though.
Is it any good?
If you're rocking a full HD TV at the moment then you'll definitely notice the difference when you switch to this glorious 4K resolution-toting set. With Amazon Prime Video and Netflix offering up more and more 4K content, you'll be experiencing House of Cards, Daredevil and much more, in more detail than ever.
It also supports passive 3D glasses. We know, we know, 3D is dead and all that, but it certainly doesn't hurt, and the effect when watching a 4K 3D video (best found on the in-built YouTube app) is actually rather impressive.
Anything wrong with it?
Well, it doesn't have an OLED panel, so you'll want to look elsewhere if you're after TV perfection. Considering most OLED sets cost around the £2000 mark, and this one can be yours for £599, you can't really complain.
It's also only got two HDMI ports, though that can be fixed with a splitter, and standard def TV can look rather lacklustre at this screen size. Oh, and make sure your TV stand is wide enough, as those legs require a lot of room. Measure twice, buy once.
Lastly, we have an HDR niggle. LG confusingly calls HDR 'Ultra Luminance', and other manufacturers also have proprietary names for HDR such as Samsung's 'Peak Illuminator Ultimate', which can make matters rather confusing for customers. This set definitely supports HDR though, but there is a caveat. According to this AV Forums thread, the TV may not support HDR content via HDMI, without a future update enabling it. That means that currently, it supports HDR through internal apps like Netflix and Amazon only. There's no guarantee at this stage that HDR via HDMI will be supported with this particular model.
Is this a really good deal?
It sure is. £599 for 55 inches of 4K screen real estate is pretty damn good by anyone's standards. This set was considered a good deal at £850 and £700, so apologies if you're reading this after buying it at those prices. Life, eh?
OK, I'm convinced. Where do I get it?
You can snap one up from Curry's by clicking this link here. You're welcome.
Deal supplied by HotUKDeals