Denon Cara busts Blu-ray and surround sound out of one box
The Denon Cara, a Blu-ray-spinning, HDMI 1.4-supporting, HD audio-decoding, surround-sound-pumping box of fancy AV tricks, is due out next month.As an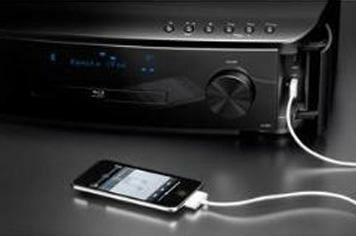 The Denon Cara, a Blu-ray-spinning, HDMI 1.4-supporting, HD audio-decoding, surround-sound-pumping box of fancy AV tricks, is due out next month.
As anticipated by our friends at What Hi-Fi?, it's been confirmed that the Denon S-5DB Cara receiver will hit UK shelves in March – for £2000.
Yep, it's a lovely thing, but the Cara is due to go on sale in the US for under $2000, which means us UK shoppers are hit with the fat end of the currency stick again.
Have you had enough of manufacturers chopping off the dollar sign and replacing it with a pound sign? Let loose in the comments.