E3 2012 – Nintendo highlights
Nintendo makes up for last year's confusing press conference with raft of big-name games for Wii U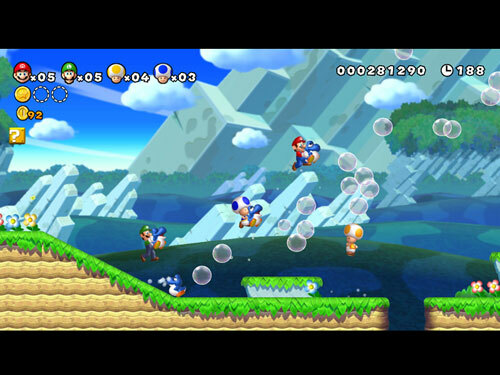 Following last year's fluffed Wii U announcement it was important this year for Nintendo to straighten out exactly what its next console was meant to be. And while this year's press conference still ended with questions hanging over it, there was plenty to be excited about.
Hardcore gamers unconvinced by Ninty's tablet-controlled console can rest assured that they'll be catered for this time around with a plethora of grown-up games, including ZombiU (an undead pest control shooter set in London), Assassin's Creed III and Mass Effect 3. A Nintendo press conference has never seen so much blood.
There's also a special Wii U Armoured Edition of Batman: Arkham City that gives Batman and Catwoman new suits, instant access to the Batcomputer via the GamePad and allows you to guide the caped crusader's remote-controlled batarangs by tilting the console's new controller.
Ninty also showed off the Wii U's first Mario game, New Super Mario Bros U – a 4-player side-scrolling platformer that can be played on the TV or on the GamePad alone. This idea of a using the GamePad independently as a second screen was key to a number of titles for the Wii U, including Wii Fit U and Sing – a karaoke game that used the GamePad to display lyrics.
Nintendo zealots will be pleased to see Pikmin 3 return, while crime-solving caper Lego City Undercover looked like LA Noire if it had been made of small plastic bricks. If you're unsure, that's a very good thing. We were less convinced by Nintendo Land – a virtual theme park featuring 12 mini-games based on some of Nintendo's most popular characters.
During the press conference Ninty also hinted at some of the Wii U's multimedia skills, revealing that it would support YouTube, Netflix, Hulu and Amazon Video, although we'll have to wait til later in the year for more info on those.
Unfortunately there was no word on pricing or an exact release date of the Wii U but Ninty boss Reggie Fils-Aime did reiterate that the console was due for release by Christmas. Whether that's in the UK or just here across the pond remains to be seen. Fingers crossed, eh?
Sony reveals PlayStation Plus Instant collection
Samsung smart TVs to get "console-like" games
Airtime: Sean Parker's new video chat startup