Fifty UK cinemas to show World Cup games in 3D
If Avatar has given you a taste for watching the World Cup in glorious 3D, we have some mixed news for you. The bad – there won't be any live 3D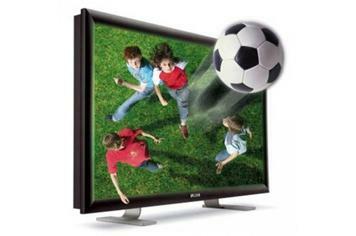 If Avatar has given you a taste for watching the World Cup in glorious 3D, we have some mixed news for you. The bad – there won't be any live 3D broadcasts for you to watch at home in the UK. But the good news – fifty cinemas and 5 'entertainment venues' will be showing eight live games in three dimensions from June 11th.
It's not ideal considering Samsung, Panasonic and Sony have been rushing to get their 3D tellies out 'in time for the World Cup', but you'll at least be able to get a taste for whether it'll be worth tuning into Sky's 3D channel next season.
Fifa hasn't confirmed which cinemas will be showing the matches, or what the eight games will be. But they almost certainly won't be any of England's group games – of the 25 matches Sony is filming in 3D, none involve England's first three matches, though there's the possibility of seeing a 3D Rooney if England make it to the knock-out stages.
The 3D experience served up by Sony's tech promises to be a compelling alternative to the 2D broadcasts too. Sony will have seven camera positions at each game, all of which will be positioned either pitch-side or ten metres below the 2D cameras for a more intense, intimate view of the game.
We'll bring you more details when we get them, but in the meantime get your polarising specs at the ready.