First unofficial iPhone 5 Lightning connector and dock surface
A month after the iPhone 5's release, the Lightning cable has been cloned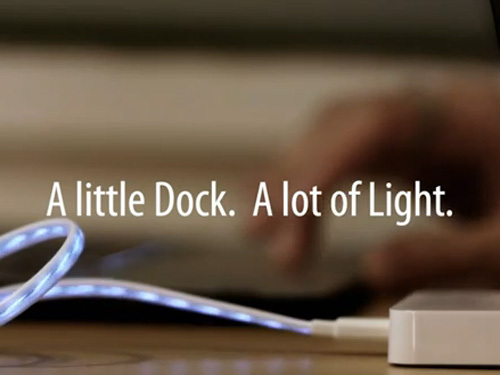 It might not be cheaper, but the first unofficial Lightning connector cable and dock pave the way for a whole host of affordable third party accessories.
Chinese company iPhone5Mod managed to clone the new connector used on the iPhone 5 within less than a month. Not bad work, considering the official cable includes an authentication chip to keep pesky copies at bay.
Before you rush out of the Apple store and purchase the cable elsewhere, there are a couple of things you should know. Firstly, China's distance from the UK means you'll be in for at least a two week delivery wait. And secondly, as all cables have sold out there's also a processing lead-time of a month.
It's also not that much cheaper at US$20 (£13) for the cable, US$20 (£13) for the dock, or US$40 (£25) for both. But, the cable does have blue lights that mimic the flow of electricity.
[iPhone5Mod.com via Gizmodo]
BlackBerry 10 OS – hands on preview (part two)
Stuff Office Cat's Diary – 10/10/12
Microsoft Office apps coming to iOS and Android?