Fully Charged: Doctor Who Lego, Virgin Media's 152Mb broadband and the solar charger you wear on your wrist
Our daily news round-up of all that's happening in tech and gadgets
Lego now accepting Doctor Who design submissions
Got an idea for a Doctor Who-themed Lego set? Then we have good news for you: Lego has officially begun accepting Cuusoo designs concerning the world's best known Time Lord.
If you've not seen it before, Cuusoo is like an officially-sanctioned Kickstarter for Lego sets. Users can submit designs for new models and, should their idea gain enough backers on the site, Lego will consider adapting it into a real-life retail package. The company has a "blacklist" of popular franchises it won't accept submissions for; Doctor Who used to be on the list, because the BBC had licensed the rights to produce Lego-style construction sets to Character Building. But now Lego's reached an agreement that'll let users submit Doctor Who designs.
So far we've seen successful Cuusoo campaigns for a Back to the Future DeLorean, Ghostbusters and the Mars Curiosity Rover.
[Source: Cuusoo via Bleeding Cool]
Virgin Media launches 152Mb broadband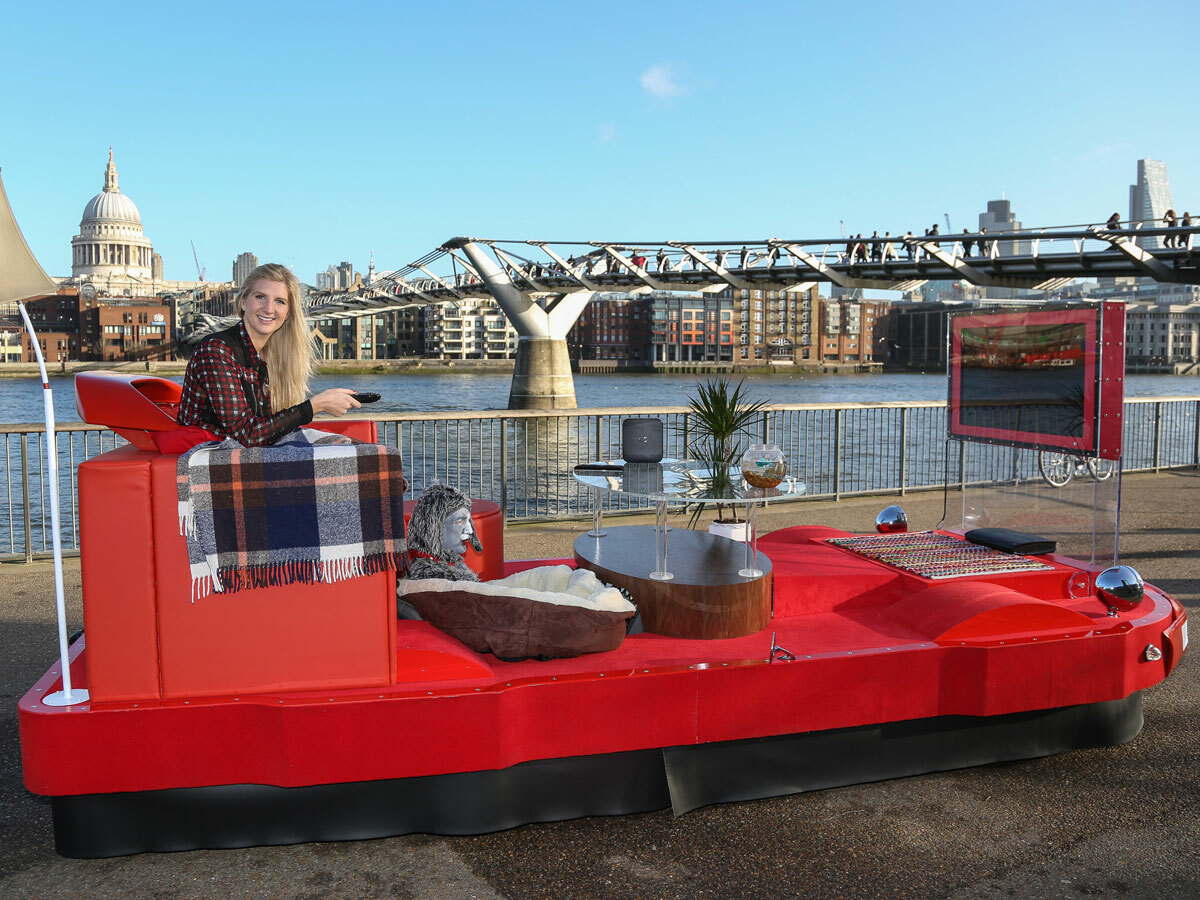 Virgin Media today announced that its top tier broadband package can now offer speeds of up to 152Mb – 19 times faster than the average UK broadband speed. The new ultrafast option is joined by a speed increase to 50Mb for the company's entry-level package.
To publicise the new speeds, Virgin sent Olympic medallist Rebecca Adlington around London in a moving living room driven by a man in a dog suit. We're not really sure why, but here's a picture of it anyway.
Carbon wearable solar charger: a "watch" that tops up your phone
Another week, another brilliant Kickstarter idea pops up on the radar. This time it's a solar charger that looks like a wristwatch but actually collects power while you're wearing it – enough to give a phone, tablet or any other USB-charged device a much-needed extra jolt of battery life.
Carbon is a nice-looking (if perhaps a little chunky) device with a leather strap, and available in black and silver finishes. But it's a seriously handy piece of gear: its creators say it can deliver up to three extra hours of web browsing or talk time to a smartphone.
Pledge US$95 (£60) or more and, if the Carbon campaign proves successful, you'll receive your own charger around August of this year. The campaign is seeking US$48,000 (£29,000) with 30 days left to go.
[Source: Kickstarter]