Gadget flashback – Sony AIBO
Here's a rundown of the various generations of the digital pooch, to remind you what the world is currently missing...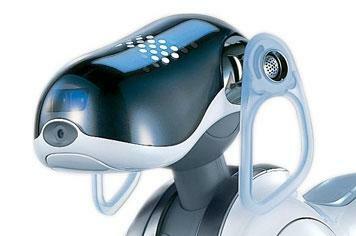 Sony's lovable tech pet, the AIBO dog, is something of an icon in the gadget universe. And while the Japanese giant consigned its digital pooch to the great gadget dog pound in the sky back in 2006, it lives on fondly in the memory of tech fans worldwide. Here's a rundown of the various generations, to remind you what the world is currently missing…
AIBO ERS110 (1999)
After Sony had built a couple of prototypes, this was the first AIBO to go on sale to the public. It hit Japanese retail on 31st May 1999, and promptly shifted 3,000 in a mere 20 minutes; the 2,000 allocated to the US a day later sold out in less than a week. The ERS110 could not respond to voice commands, but its head sensor allowed owners to praise or punish it, and it would learn behaviour and develop a "personality" over weeks, months and even years. Other sensors enabled the AIBO to detect heat, range, acceleration, velocity and contact, and a basic camera could capture video.
AIBO ERS210 (2000)
The second generation AIBO was able to recognise and respond to voice commands, and its articulated ears meant it could show more "emotions" than its predecessor. Its camera was also able to take still photos.
AIBO ERS311 (2001)
A cheaper, cutesier AIBO nicknamed the "Latte" and "Macaron" depending on the colour finish and personality – the Latte acted "adorably" while the Macaron was "mischievous" – the ERS311 lacked wireless abilities, but its head lamp allowed it to express emotions like anger, happiness and sadness (ahhhh) via coloured lights.
AIBO ERS220 (2002)
Boasting a more futuristic look than previous AIBOs, the ERS220 was unofficially dubbed the "Terminator AIBO" for its slightly scary blue eyes and decidedly robot-like face. Operation and spec-wise it was similar to the ERS210 (in fact you could buy a kit to "upgrade" your ERS210 to an ERS220), but featured a headlamp that popped out of its bonce.
AIBO ERS7 (2003)
Considered the true third generation AIBO by Sony, the ERS7 was also the last outing for the loveable electro pup. With double the memory of previous AIBOs, and far more autonomy, it also boasted Wi-Fi and something called "Illume-Face", a feature which allowed it to express feelings, emotions and currently status via an LED face panel. It could understand around 100 voice commands, and could even walk to its charging pod to top up its battery without prompting.
AIBO QRIO (2003)
Perhaps not strictly part of the AIBO family, this humanoid robot was developed to the prototype stage but never released as an actual product (Sony feared that it would never be profitable). QRIO ("Quest for cuRIOsity") featured face and voice recognition – in other words it could remember people it had met – and could run at 23cm per second. In fact, it was the first bipedal robot capable of running, if running is defined as having both feet off the ground at the same time. Four QRIOs starred as dancers in Beck's Hell Yes music video.
More gadget flashbacks: