Game & watch with Panny's PT-AX200U HD projector
Most hi-def projectors tend to be set-up as highly tuned specialists; masters of hi-def gaming but ropey when it comes to Eastenders or vice versa.Pan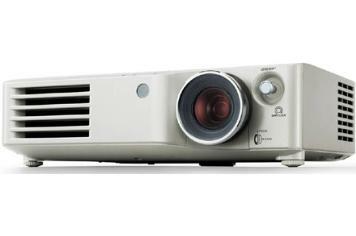 Most hi-def projectors tend to be set-up as highly tuned specialists; masters of hi-def gaming but ropey when it comes to Eastenders or vice versa.
Panasonic reckons it's changed all that with the PT-AX200U. As well as boasting 720p HD output, 2000 lumens brightness and healthy 6000:1 contrast ratio it sports eight settings for games or movies.
So flicking between a spot of Bioshock and a popcorn-munching hour or so of Shooter is no problem.
If we could just lose the fridge white casing to coordinate more with our PS3 and Elite, we'd be sold.
Essentials
Panasonic PT-AX200U
Price: £TBA
On sale: October
Contact: Panasonic
Related stories:
Gadget of the Day – BenQ W Series projectors
Gadget of the Day – Sim2 Grand Cinema C3X-E
The world's smallest 1080p projector