Gaming Flashback – Gran Turismo
Stuff takes a nostalgic look back at the Gran Turismo series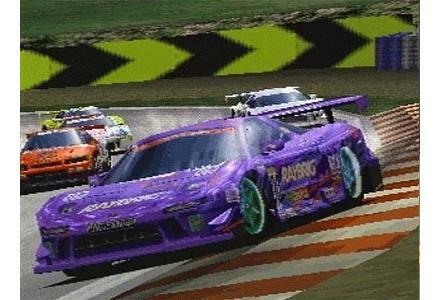 It's here! Yes, Gran Turismo 5 has finally arrived. Most of us who remember the original GT have gotten arthritis and failing eyesight by now, so here's a nostalgic trip through the Gran Turismo series….
Gran Turismo (1997, PSone)
New levels of realism, a massive selection of cars to store in your virtual garage and the ability to pimp your rides made it an instant classic.
Continues…
Gran Turismo 2 (1999, PSone)
The number of cars went up from 178 in the original to a staggering 650 in the second instalment.
Continues…
Gran Turismo 3: A-Spec (2001, PS2)
The extra power of the PS2 and games on DVD meant GT3 looked stunning and became one of the best-selling games of all time. And you could drive an F1 car.
Continues…
Gran Turismo 4 (2004, PS2)
After a disappointingly small number of cars in GT3, this version topped up the tank again – including a shedload of special vehicles, such as an 1886 Daimler. It was re-released for PSP in 2009, simply called Gran Turismo.
Continues…
Gran Turismo 5 Prologue (2007, PS3)
Essentially a demo version of GT5, but complete enough to be sold in its own right – albeit with a cutdown price tag. Importantly, it kept our faith that GT5 would actually ever arrive.
Continues…
Gran Turismo 5 (2010, PS3)
And it's finally here: the latest in the greatest racing franchise in gaming. GT's place at the top has been put to the test by challengers such as Forza, Project Gotham Racing and Need For Speed, but will GT5 head straight for the top of the podium? Thanks to the PS3's newfound 3D talents, it could be the start of a revolution. Read more details
– News Nugget – Altec Lansing Octiv 450 iPad speaker dock
– Rumour Mill – Xbox 360 app explosion coming
– iOS 4.2 hits iPad, iPhone and iPod Touch
– News Nugget – Bolle's iPhone printer
– News Nugget – LaCie's skinny USB SSD FastKey
– First Look – Dell Inspiron Duo
– News Nugget – Olive unwraps 2TB O6HD
– News Nugget – Galaxy Tab price drop
– Beatles catalogue, meet iTunes
– Rumour Mill – LG Optimus Star