Google Goggles translates your snaps
Google's 'visual research app' has just had an update that enables it to translate text in your photos.In the previous version, we found pictures of f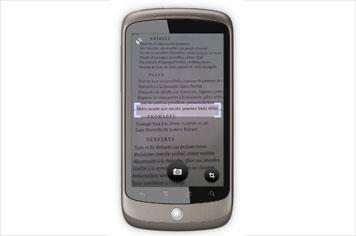 Google's 'visual research app' has just had an update that enables it to translate text in your photos.
In the previous version, we found pictures of friends' faces would more likely than not trigger a search that found pictures of a semi-naked morbidly obese person, but the latest update promises to make it a tad more useful (if not more hilarious).
It will now do its level best to grab any text in your photo, and if it's in a foreign language, translate it for you.
Could this be the most useful travel app going?
It's available now on Android Market for phones running Android 1.6 and above.