Google Nexus 7 is now £100 cheaper than the iPad Mini
Torn between the Google's Android super-tablet and Apple's latest metallic wonder? How does a £100 price difference change things?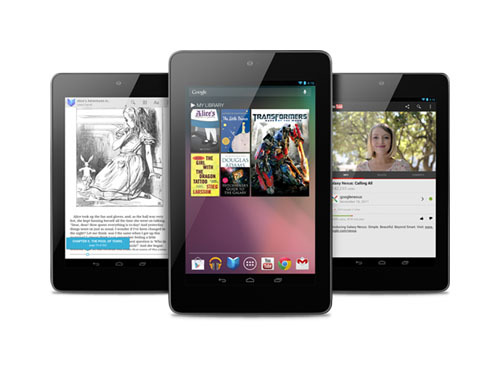 The 16GB Google Nexus 7 can now be picked up from PC World for £170. That's a whole £100 cheaper than the £270 16GB iPad Mini, and is substantial enough to make that Christmas wish list of yours a little more complicated.
It's highly likely – in our opinion at least – that Google's event on Monday October 29th is the catalyst for the price drop. We've already predicted that the expected 32GB Nexus 7 will adopt the 16GB model's previous price tag of £200 (making it £150 cheaper than its iPad Mini equivalent), and this latest price drop only confirms our suspicions.
So then – is the slightly larger (but less dense) screen of the iPad Mini, coupled with its app selection, rear camera and metal build quality worth £100 extra to you? Or are you won over by the slickness of Jelly Bean, quad-core power and denser screen found in the Nexus 7? Let us know below.
[via Gizmodo]