Half-Life 2 hits Macs today
Steam for Mac launched a few weeks ago, and today Half-Life 2, arguably Steam's most celebrated game, goes live on Apple computers. The release includ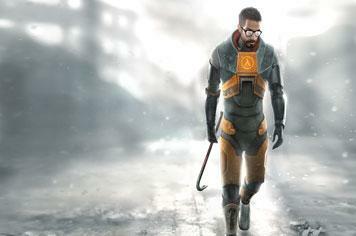 Steam for Mac launched a few weeks ago, and today Half-Life 2, arguably Steam's most celebrated game, goes live on Apple computers.
The release includes the original Half-Life 2 game, plus Episodes 1 and 2, although we don't know yet whether these will be bundled into a single download or made available separately. Pricing hasn't been revealed at the time of writing.
It's been more than five years since Half-Life 2 debuted on the PC (which makes us feel very old), and Episode 3 is still apparently in the works over at Valve HQ. While you're waiting for it, it might be the perfect time to run back through its predecessors on your Mac.
Via: Eurogamer