Hands-on – BlackBerry Torch 9800
The BlackBerry Torch 9800 is RIM's first slider, and the first phone to run BlackBerry 6 OS. We got up close and personal... Unassuming, isn't it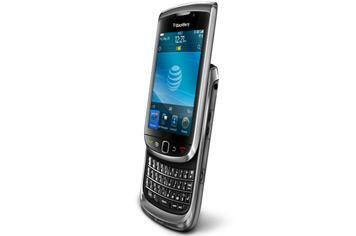 The BlackBerry Torch 9800 is RIM's first slider, and the first phone to run BlackBerry 6 OS. We got up close and personal…
Unassuming, isn't it? But there's that new homepage – you can see the wallpaper peeping through behind the icon layover.
And the obligatory landscape mode… what, no keyboard?
There it is – a nice pokable on-screen keyboard. Still, as the BlackBerry has forged its path in the world as a messaging device, there's back-up for big jobs…
… in the shape of this slide-out keyboard. Expect the customary BlackBerry easy typing.
Begging to be tapped. The slide action is lovely, too. Very chunky and satisfying.
Here's a peek a bit deeper into the OS. Nice new menus all over the place. We can't wait to have a proper go. See you back here in a bit for a more detailed poke.
More on Stuff.tv
– Need to know – BlackBerry Torch 9800