HP outs Elitebook 8740w portable powerhouse
When it comes to picking a proper powerhouse laptop, most people head straight to the cupboard marked MacBook Pro. But HP (of computer, not condiment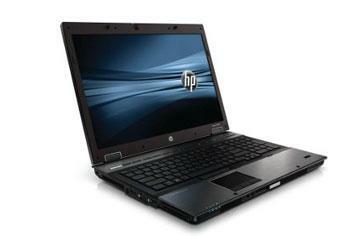 When it comes to picking a proper powerhouse laptop, most people head straight to the cupboard marked MacBook Pro. But HP (of computer, not condiment fame) has a brand new alternative – the Elitebook 8740w.
At its worldwide launch event here in sunny LA, HP showed off its thinnest and lightest mobile workstation yet. With the kind of specs that'd make a netbook shed its space bar in fear, the Elitebook offers an Intel i5 or i7 processor, up to 16GB of RAM and if you like to feel as if you're at the centre of a NASA space mission, will support up to five displays at once (including its own 17in, 1920×1200 DreamColor screen).
If you're more bothered by raw power than portability, then take one of the new Z range for a test drive. The Z600 and Z800 come with two Intel six-core processors, which should be just about enough to run that aforementioned shuttle launch. And if you start to run out of space in mission control, there's even a small form factor version, the Z200.
UK pricing and availability is currently unknown, but as soon as we can remove ourselves from Santa  Monica beach, we'll let you know. Pass the suntan lotion, eh?