HTC Droid DNA with 1080p screen packs one hell of an Android punch
HTC has revealed its latest smartphone for the US market, and it's quite the pixel-packing performer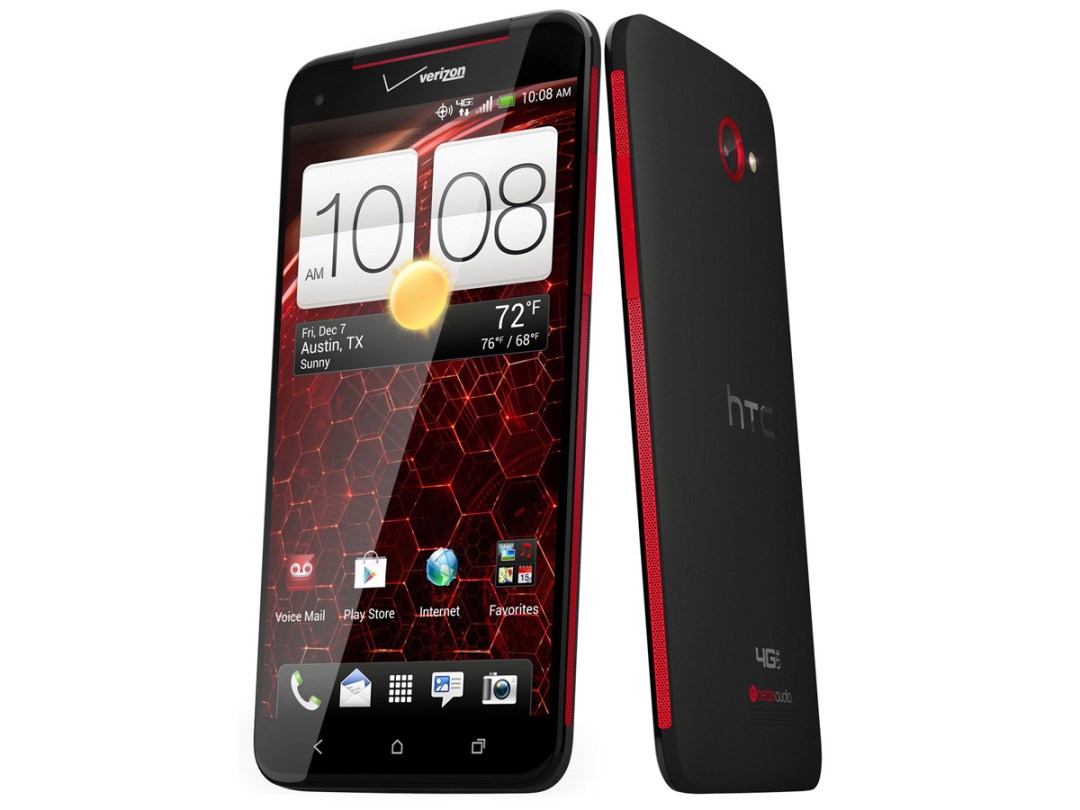 Although the recently unveiled HTC Droid DNA is unlikely to get on a boat and migrate to the UK, we have our fingers crossed. Apart from looking like a stylish piece of kit, largely due to the black paintjob with red stripes down the sides, the Droid DNA is suitably well equipped.
Even though it will set you back a relatively paltry US$200, it comes with an eye-melting 5in full 1080p Super LCD display layered with Gorilla Glass to keep it safe from your clumsiness. The result is a class-leading pixels per inch (ppi) of 440.
On the inside is a 1.5Ghz Qualcomm Snapdragon S4 quad core processor – the same CPU found in the remarkably quick HTC One S and Nokia Lumia 920 – as well as 16GB of internal storage, 2GB of RAM, a sizable 2020mAh battery and Android Jelly Bean 4.1. Oh, and there's a hopefully capable 8mp camera with all the trimmings for all your drunken photo needs.
HTC refrains from using the Droid moniker so if the DNA decides it fancies some cold weather and a proper pint, it will bear a different name. We're going to suggest the HTC How Can It Be This Cheap.
If you happen to live in the US, the Droid DNA will be available from Verizon from November 21st and you can pre-order yours today if you have given up trying to get a Nexus 4.
[via CNET.com]