HTC One launch live blog
We're at the launch of HTC's new flagship phone – but what goodies will it have crammed into its shell?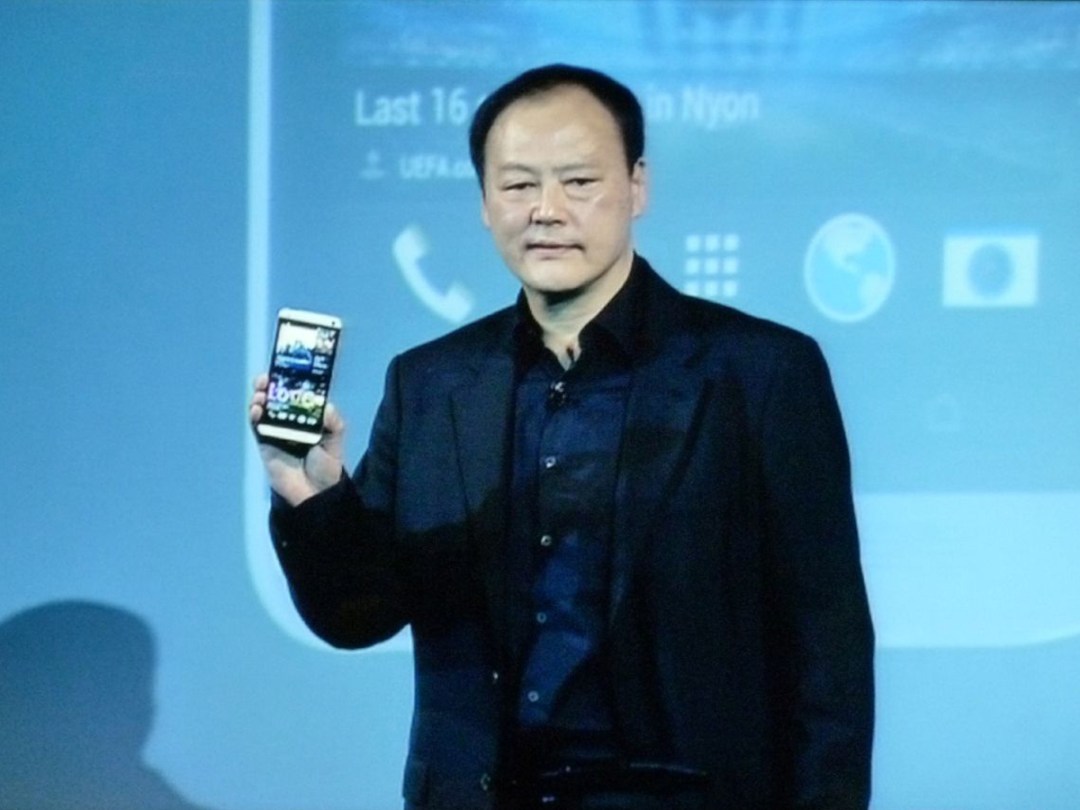 UPDATE: Our compete HTC One news story, with full details, is live here.
We're at the launch of HTC's new flagship phone – find out whether it's a contender for the top spot in our Smartphone Top 10. HTC's alluded to the rumoured ultrapixel camera sensor with a snap of lenses, but what other goodies will be crammed inside its shell? Find out below…
MOST RECENT POSTS TOP — PLEASE SCROLL DOWN FOR OLDER
16:00 Globally avaialble in over 80 regions (185 operators) from March. Pre-orders start today.
15:58 You can take people out of photos or unwanted objects after youve taken them. Let's hope it works better than the Lumia 920 version.
15:56 Everytime you take a photo a 3-second video clip will be shot and all these are stiched together. Pretty cool.
15:50 Ah, and now HTC Zoe is mentioned. This is the new camera experience. This captures a video with ever photo you take – allowing you to bring the images to life. Much like the gif feature on the Lumia 920.
15:49 Meet the UltraPixel camera. 300 per cent more light than conventional pixels. It looks really impressive.
15:48 What matters is not pixel count, but pixel size. Cue the educational video.
15:47 The breakthrough camera is being mentioned…
15:43 A music player feature called Visualizer lets you see song lyrics to whatever you're listening to. Ideal for whole-bus-sing-alongs.
15:42 HTC BoomSound should make tinny mobile phone sounding speakers a thing of the past with superior sound. Apparently.
15:38 HTC Sense TV, in conjunction with the bulit-in IR Blaster, will let you use the One as a universal remote.
15:35 HTC BoomSound is the new audio drive comprising Beats Audio, two speakers and an amplifier. And sound recording should be great as it supports HDR thanks to its two mics.
15:33 Total content fed from BlinkFeed will be coming from 1400 content partners. Thank God for the included filters.
15:30 New homescreen interface called BlinkFeed which lets you, essentially, live stream message, social update, news feed etc.
15:29 CEO, Peter Chou, on stage right now.
15:27 Yes it's called HTC One, and yes they've gone with a unibody design once again. This looks really attractive.
15:23 Alright, now we're getting bored.
15:13 Getting excited now…
15:05 And they're running late. Let's hope the handset isn't so slow.
15:00 We're seated, ready and waiting.
You might also like
Samsung Galaxy S4 set for 14th March launch?
HTC One spotted in press shots
3Doodler 3D printing pen draws admiration on Kickstarter