HTC Sense 4.0 expected to put in MWC appearance
The next iteration of HTC's Sense UI is ready to be rolled out for MWC next month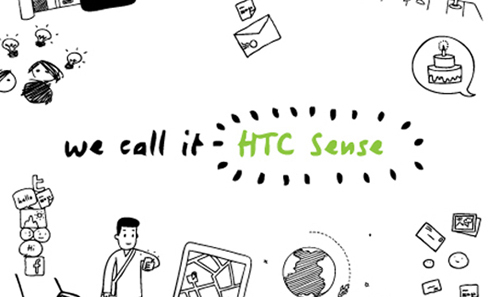 HTC's Sense is without a doubt the sexiest skin available for Android smartphones, and as Mobile World Congress edges closer, news of a new iteration of the Sense UI – version 4.0 – and a MWC unveiling have begun to do the rounds
In addition to pulling back the curtain on its Edge, Ville and potentially the pocket-friendly Primo, HTC is rumoured to be using the biggest event of the year in the mobile tech calendar as launchpad for the latest Sense instalment.
Thanks to the folks over at Pocket Now, who were able to get their hands on an early build, we know that we can look forward to a big improvement over previous versions – with the addition of several new features.
For starters, Sense 4.0 will be the first version to offer landscape support on the home screen. The notifications bar has also been given a boost in functionality, so you'll now be able to access it without unlocking the phone. Other notable changes include an improved and better looking email client and a new Reader mode la Safari, so you can mark content to read or watch later, that will pop up on a widget.
Sense 4.0 also marks the introduction of a guest mode, so you'll be able to tailor what other users will be able to see – should you want to hide your Milli Vanilli playlist, for example. Calling and data will also be deactivated in this mode, but can be turned back on by switching scenes.
Finally, Sense 4.0 welcomes Beats Audio support in other music apps on the smartphone – not just within the default music player – and Dropbox will be integrated into the phone, complete with 50GB of free data. It all fits in nicely with HTC's plans to take a leaf out of Apple's playbook in 2012.
Of course, we'll be on the front line at MWC to bring you the low-down on all the launches as and when they happen, so keep it locked.
Apple patent outlines plans for a universal touchscreen remote
Netflix predicts a future free of linear TV channels
Next Big Thing – folding cars