Icon – B&O BeoLab 11
Nice vase. But where do you put the flowers?Where the sun don't shine if you don't show a bit more respect for the latest gadget sculpture to emerge f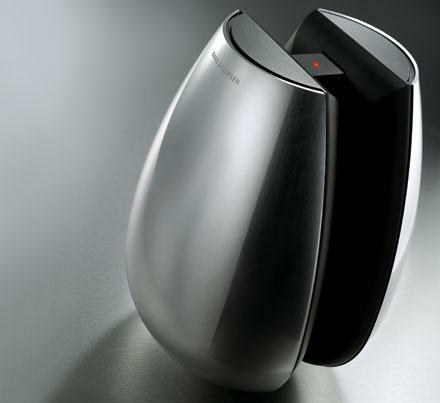 Nice vase. But where do you put the flowers?
Where the sun don't shine if you don't show a bit more respect for the latest gadget sculpture to emerge from B&O's cathedral of tech. This, my sceptical friend, is the BeoLab 11 – the sexiest subwoofer ever made. And while that's hardly a hotly contested title, it's certainly not easy to achieve. Slightly bigger than a rugby ball and clad in shiny aluminium (which can be swapped for a number of anodised and painted colours) this is no ordinary sub – it's an objet d'art.
But it's only gonna get hidden behind the sofa. What's the point?
Ah, well that's where you're wrong. When your rumble box looks this good, why hide it away? B&O has tuned the BeoLab 11 using the Acoustic Balance Principle, which positions the 6.5in drivers facing each other to eliminate shakes within the chassis. That means there's no need to get out lasers and a tape measure to ensure optimum placement; you just stick it where you want it. It's even wall mountable – so you can make it the talking point of your next dinner party.
While we listen to Dido and David Gray through it?
Exactly. Why spoil the lazy stereotype? Luckily, that's not all it's good for. While it'll happily slot into a discreet hi-fi set-up, its 200W ICEpower amp means it'll be equally at home as part of a 5.1 home cinema job, pumping out booms galore despite its compact stature. Team it up with a set of Beolab 6000 tallboy speakers and a wardrobe-sized HD telly and you're away. Try not to spend the whole film admiring the sub, OK?
B&O BeoLab 11, from £1500, www.bang-olufsen.com