Icon – Nissan Juke-R
What looks like a Nissan Juke but goes like a GTR? The Juke-R, of course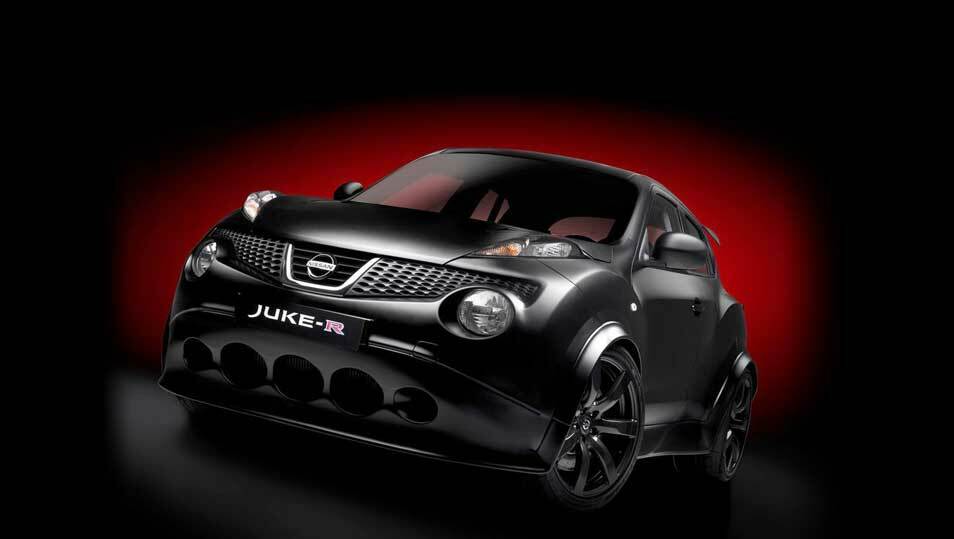 Why on Earth is the Nissan Juke an icon, Stuff?
This is no ordinary Nissan Juke. The addition of the 'R' means what is usually a fairly pedestrian but likable run-around becomes the automotive equivalent of the Predator. Nissan has stuck the engine from the insanely quick yet affordable GTR inside a Juke to create a dangerous monster that probably breathes fire when you aren't looking.
How insane are we talking?
The Juke-R boasts a whopping 545bhp 3.8-litre twin-turbo V6 – that's two more bhp than the GTR itself, a car capable of beating all but the absolute fastest supercars. That means you could be sitting at the lights and then travelling at 60mph in three seconds before cruising on to a top speed of 170mph. Yes, it's slower than the 196mph top speed of the engine donor but the boxy Juke is definitely more aerodynamically-challenged.
Bet it handles like rubbish
With all that power on tap – plus wide tyres, four-wheel drive and sporty suspension – there's no doubt the sports brakes have their work cut out. But a lot of the gravity-defying GTR technology has made the leap across into the Juke-R, so expect similarly outrageous handling.
Does it look like the standard Juke?
As well as the Juke-R badge, you also get a full FIA-approved roll cage, carbon fibre on the out and inside of the car and sportier-looking bumpers and side-skirts. But for us part of the allure is that massive engine hidden away inside a dinky Nissan – so we'd rather just revert the Juke-R back to standard looks so everyone underestimates you at their peril.
How can I get one?
Nissan will build you one for a cool £400,000, enough to buy five top-spec GTRs or enough to buy you many, many standard Jukes. But as with all cars at this price, you'll need to snap one up sharpish since the production run will be very, very limited. It may burn a hole in your wallet, but the look on a Lambo driver's face as you leave them in the dust will be absolutely priceless.
You may also like
Samsung attacks Apple Maps in advert
Microsoft Surface Phone incoming?
Google Nexus 7 for £60 anyone?