If Wallace and Gromit made burgers, they'd use this machine
The burger revolution is sweeping the UK – but the US wants to replace your moustachioed hipster artisan chef with gourmet burger machines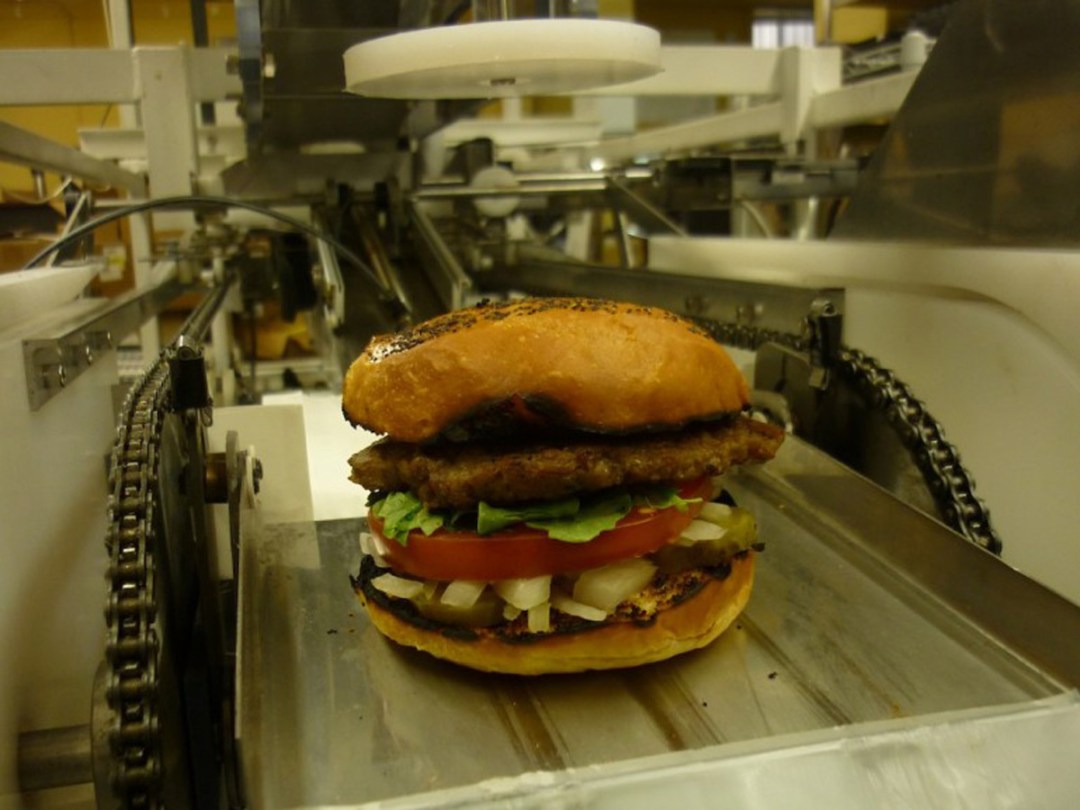 What's the one thing better than a gourmet hamburger? Many gourmet hamburgers. And to sate our insatiable appetite for mashed cow, US company Momentum Machines has created a contraption that'll make gourmet hamburgers, from scratch to finished, at a rate of 400 per hour.
The mechanical conveyor of quality burgers looks like something Wallace and Gromit would come up with in their basement – chuck in the raw ingredients at one end and it'll make the patties, cook them charred but juicy, cut the toppings, and even bag the burgers – all after the order is made, for ultimate freshness.
The company responsible for this job-eating, belly-filling piece of engineering genius plans to launch its own restaurants in the near future – but expect to see the machine cropping up in your local burger chains, because they're also selling it to third parties. Good news for meat lovers. Bad news for teenagers looking for their first jobs at burger bars.
[Momentum Machines via Gizmag]
You may also like
Samsung Galaxy Note 2 hits 5 million pockets in two months
How to bring your Minecraft creations to life
This robot water snake swims better than we do