IMHO – an iPad costs more than you think
How much is an iPad? If you said 'starting from $499', put on the pointy hat and go and sit in the corner. Apple's entry-level tablet may say $499 on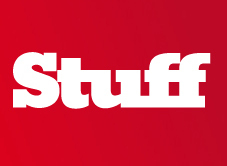 How much is an iPad? If you said 'starting from $499′, put on the pointy hat and go and sit in the corner. Apple's entry-level tablet may say $499 on the price tag, but that's just the start of it. The real money-spinner is the App Store.
Let's say the average iPhone user has spent £20 on apps. That's not a figure we've picked out of thin air – it's what survey data suggest. Now let's say Apple has made £6 out of that, because Apple takes 30 per cent of every app sale. It's not much, is it?
Many iPhone apps were, or are, free. The ones you pay for usually cost less than a drink. In this way Apple and app developers have lured us toward habitual app downloads. And we flocked like electronic sheep.
But the iPad is set to make the iPhone look like an app amateur, with more power, speed and screen. And, oh yes, higher prices. The luring has been done, and developers want to get paid. So does Apple.
So you can expect the amount you spend on apps for your future iPad to double, probably treble. Perhaps more. Partly because they cost more, and partly because you'll want more of them.
There could be a backlash of jailbreaking and app piracy, but you can bet Apple will fight that with all it's got. More likely, your iPad will end up costing a lot more than you bargained for.