Intel Clover Trail tablets are the ultrabooks of the slate world
Chipmaker Intel takes another step in the ultraportable direction with a new classification of tablet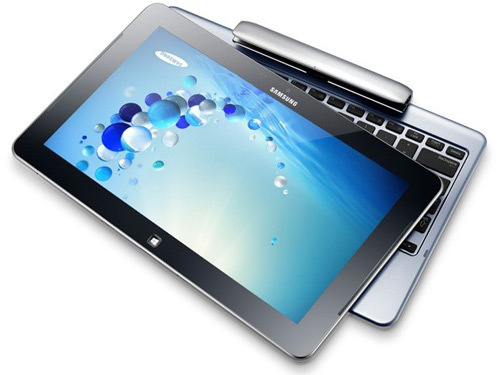 When Intel says jump, laptop manufacturers ask how high. When Intel said build ultrabooks, we saw a tidal wave of the skinny super laptops hit the shelves. So now that Intel has devised a new set of specifications for its Clover Trail tablets, we can expect at least 20 on their way already, including the Lenovo Think Pad 2, Asus Vivo Tab, Dell Latitude 10 and Samsung ATIV Smart PC.
These tablets must be lighter than 680g (less than Windows 8 Pro tablets but similar to ARM Windows RT tablets), measure less than 8.5mm thick, and come with built-in 3G, 4G, and NFC. All this and the Clover Tail chip – based on the 1.8GHz dual-core Atom Z2760 – will offer Imagination SGX545 graphics for a full Windows 8 experience.
If you think that isn't enough of an incentive to replace your laptop, their 10 hours heavy use battery life and three week standby time should help convince you.
Of course these Clover Trail tablets won't offer the USB 3.0 or 1080p screens of the Windows 8 Pro machines, but they will – at US$800 (£500) – offer the best Windows 8 experience while maintaining portability. Now to see if these beat the Windows Surface tablets.
[Via Engadget]
You may also like
Asus Transformer Prime and Infinity Jelly Bean update imminent
GTA III out now for PS3 in the PlayStation Store
Join Samsung and Stuff at the Eurogamer Expo