iPhone prototype with "Death Star" logo appears on eBay
Now witness the firepower of this fully armed and operational iPhone 4 prototype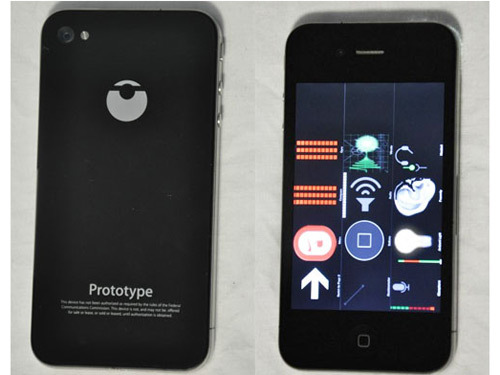 While you're waiting for the iPhone 5 to emerge from hiding, this iPhone prototype from the previous generation has cropped up on eBay.
The iPhone 4 prototype sports a curious "Death Star" logo in place of the traditional Apple – and while people might not exclaim, "look at the size of that thing," when you compare it to the rumoured 4in screen on the iPhone 5, they will nonetheless look on in awe.
Just to add to its uniqueness, the iPhone prototype's missing the screw along the bottom edge and uses Apple's software testing framework, Switchboard. You'll have to dig deep into your pockets if you want to pick it up though –  bidding starts at US$4,500, or you can buy yourself instant Jedi street-cred for a buy it now price of US$10,000.
You may also like
Nokia hints at PureView Windows Phone in coming weeks
Icon – Bentley Continental GT Speed
Nintendo Wii U release date coming in September?