Koenigsegg Agera R to be world's fastest production car
After being knocked off the top spot by the Veyron, Koenisegg is back with 1140bhp of record-breaking power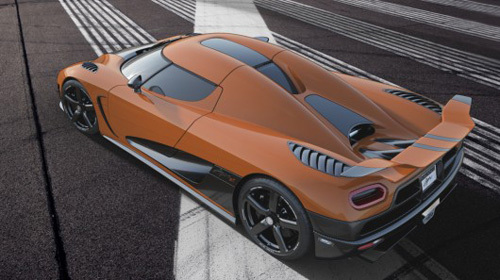 Hyper cars are the new super cars, achieving record-shattering speeds reserved only for the mega rich, and the Koenigsegg Agera R will sit at the front of the pack soon, as the world's fastest car.
The record is currently held by the Bugatti Veyron Super Sport at 431km/h, but the Koenigsegg Agera R 2013 is packing a dizzying 1140bhp that should get it up to 440km/h (273mph) when it's put to the test later in the year. Koenigsegg used to hold the top spot so it's in with a big chance of taking that back. But even if the Agera R isn't the fastest production car in the world it still has some impressive attributes.
The Agera R can manage 0-200mph in a jaw shaking 17.8 seconds. And it does it thanks to a unique hollow, one-piece carbon wheel designed from scratch by Koenigsegg to shave off 20kg of weight. This gives the Agera R, "the lowest unsprung weight of any supercar".  And the technology doesn't stop there as the cylinders are coated in a low friction nano-composite that saves energy otherwise wasted on friction, delivering 1.8-4.5 percent more energy efficiency. It sounds petty but in the upper echelons of speed every bit counts.
So if you've got a few quid floating around and want to kit out your Koenigsegg to perfection, you can chose every last detail here on the Koenigsegg configurator page.  Then all you have to do is sweet-talk the authorities when they catch you doing 273mph down the M25.
You may also like
Sky Sports F1 comes to Sky Go for iPad and Android
Is Apple planning an iPad-MacBook hybrid?
Xbox 720 set to ditch optical disc drive