Lexus LF-LC Blue Concept is a hybrid beast
Lexus is showing hybrids don't have to be dull – in fact, now we want one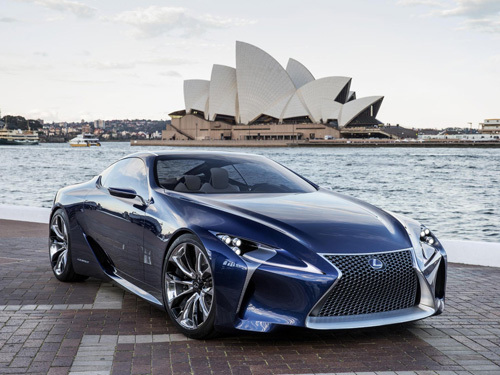 What's the Lexus LF-LC Blue Concept about?
The Lexus LF-LC Blue Concept is a high-performance sports coupe that was revealed at the Australian International Motor Show. It has looks to make you drool but milage to make you stroke, your now moist chin, in appreciative thought.
What's special about this hybrid? Just look?
Lexus has included its next generation Lexus Hybrid Drive system, which means you get a petrol and electric motor, keeping fuel economy figures positive but not at the expense of mind-bending performance. The LF-LC Blue Concept offers 500bhp whenever you drop your foot – enough to stick you to the back of your seat.
What's the damage?
At the moment the car is just a concept and likely to stay that way so it's impossible to say a price. However, the powerful hybrid engine and some of those futuristic styling cues will probably make it through to a production model in the future – just don't expect it to come cheap.
[via Uncrate]
You may also like
Apple iMac 2012 hands-on review
Motorola HC1 is Project Glass in disguise
Buy an iPad 3 with Retina Display for less than an iPad 2