Mmmm – Simpsons limited edition Xbox 360
We're still waiting for the HDMI equipped Xbox 360 Elite to make it this side of the Atlantic but meanwhile we've been wafted pics of this UK-bound li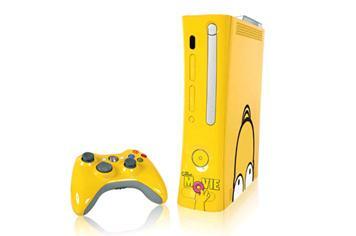 We're still waiting for the HDMI equipped Xbox 360 Elite to make it this side of the Atlantic but meanwhile we've been wafted pics of this UK-bound limited edition Simpsons 360.
Released to, er, celebrate the launch of The Simpsons Movie on 27 July, just 100 of them will be made available in the run up to the d'oh day cinema release.
Put your cheque book away, though, they're not for sale. Instead Microsoft's going to be giving them away to lucky competition winners. Still, we'll settle for a plain old black one. Anytime soon Microsoft?